Hundreds of students and workers of various political parties and organisations were arrested on Saturday when they attempted to stage different types of agitation to lodge their protest against both the State and Central governments blaming them for the suicide of a medical college aspirant, Anitha.
Seeking immediate exemption to Tamil Nadu from the NEET, the activists said that there should not be another Anitha in future and the Government should take urgent steps in this regard.
A few students asked the Tamil Nadu government to take moral responsibility and step down from the office and sought a judicial inquiry into the incident leading to the suicide, police said.
A group of workers belonging to Viduthalai Chiruthigal Katchi assembled near Gandhipuram Bus stand and blocked the road and raised slogans against the government and sought exemption from NEET.
Suddenly some workers attempted to burn an effigy of Prime Minister Narendra Modi. However, police on duty overpowered them and snatched the effigy and arrested 11 persons.
Fourteen students of Campus Front of India were arrested when they attempted to stage picketing near railway station.
Even as 50 activists of Thanthai Periyar Dravida Kazhakam were arrested for staging a demonstration near Gandhi Statue in Pollachi, a few workers were arrested when they attempted to burn the effigy of Modi in front of Sub-Collector's office there.
Meanwhile, a posse of police were deployed near VOC Park Grounds in the city, following reports of an agitation there against the Governments and seeking exemption from NEET.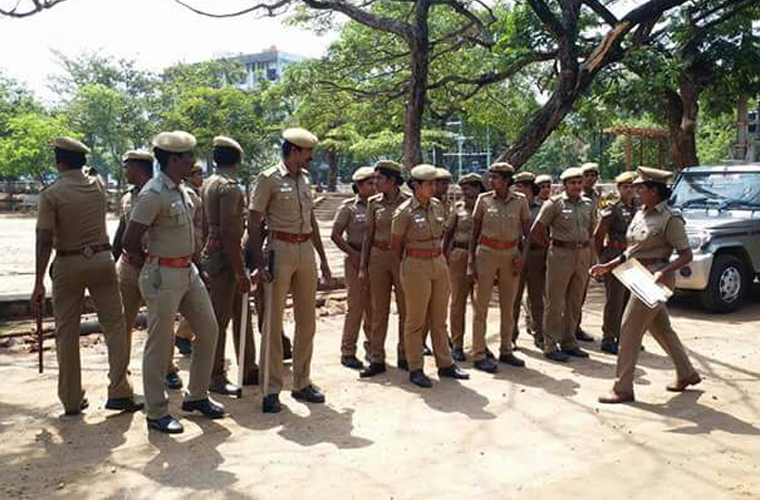 However, a group of students went in a procession over a newly constructed flyover and announced to jump down from the parapet wall.
Blaming the Centre and Tamil Nadu government for the suicide of Anitha, the students asked the State Government to take immediate steps to exempt NEET as a justice to Anitha.
They threatened to follow Anitha and jump down from the flyover, till their demands were met.
Subscribe To Our Newsletter