Sri Ramakrishna College of Arts and Science has signed a MoU with Asia Pacific University of Technology and Innovation, Kuala Lumpur, to offer twinning and joint degree programmes at both UG, PG and research levels.
The MoU will promote exchange of students and faculty for a course, program training and research, and faculty exchange, combined research, joint publications and organizing conferences.
The MoU was signed in Kuala Lumpur by University Vice Chancellor, Dr. Ron Edwards and the College Principal and Secretary, Dr. K. Karunakaran.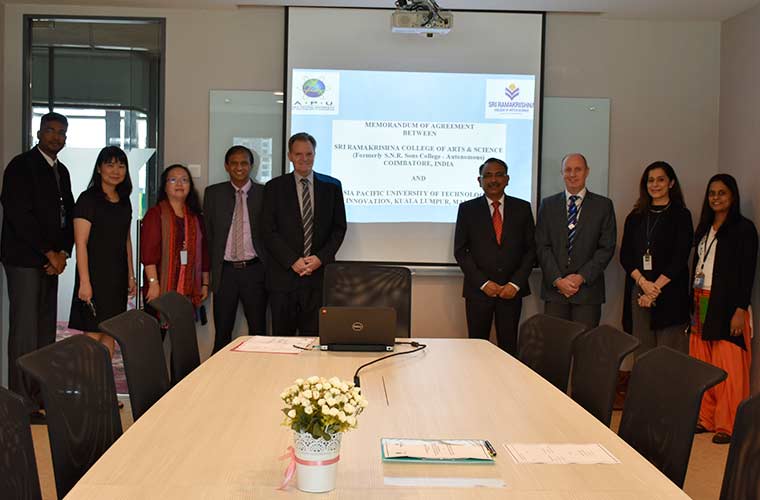 The twinning programme will be formally approved by Bharathiar University and UGC, since MoU was drafted and signed, as per recent UGC Gazette notification, Karunakaran said in a release today.
After getting UGC approval the programme will be launched in Coimbatore which will benefit a large number of city-based students, to study and get exposed to an international environment and also leads to international employment opportunities, he said.
Subscribe To Our Newsletter