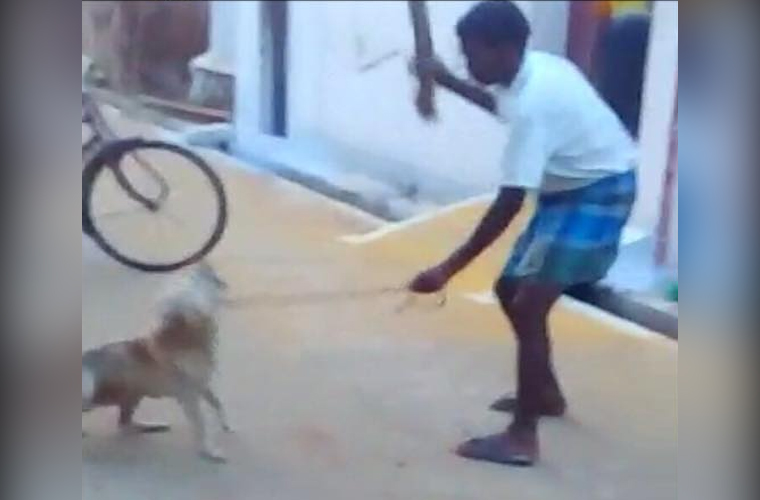 In a yet another incident of dogs having to bear human brutality, a video showing a middle-aged man beating a dog to death is going viral on Facebook. An activist has filed a case against the unidentified individual.
The video shows the man hitting the dog repeatedly using a wooden log as the dog tries to escape. However, after a couple of blows, the dog eventually gives up as the blows get harder.
The video also shows two children standing close by and asking the man to beating the dog.
Raising uproar in social media, the video made Chennai-based animal rights activist Shravan Krishnan to file an online complaint with the Central Crime Branch.
But the man behind this cruel act cannot be located as the video gives no indication of the place. One Ashwath from Chennai posted the video on Facebook. The dialect in the video raises doubts whether the incident could have happened somewhere close to Coimbatore.
This comes a year after two medical students from Chennai threw a dog from the terrace of a building. Even as the dog named 'Badra' was rescued by Shravan Krishnan, the perpetrators were let on bail without much fine, much to the dismay of the activists.
City-based activist M. Prabhu said strict action should be taken against those who involve in such crimes. "If people like him are allowed to go without severe punishment, it would be a bad example to others who would take such crimes lightly," he added.
Subscribe To Our Newsletter