While Coimbatore Corporation officials are busy conducting awareness campaign throughout the city on dengue, it looks like they have failed to check their own backyard. An unused fountain traffic island at the Gandhi Park junction has become a breeding ground for mosquitoes.
The traffic island has not been in use for quite sometime, as a result the two tanks in it are full of dirty water, plastic waste and empty liquor bottles. Recent rains brought more water to the tanks.
According to S. Vinod, District President of Swami Vivekananda Peravai water has been stagnating in the tank for the last 20 days. "I informed the Corporation officials and sanitary workers. Some officials said the area did not come under their jurisdiction. I even alerted officials involved in dengue awareness drives. But they are busy conducting door-to-door campaigns. They are not worried about this place that has become a major breeding ground for mosquitoes."
As his repeated pleas fell on deaf ears, he highlighted the situation through his facebook post.When contacted, Corporation Commissioner Dr. K. Vijayakarthikeyan said steps would be taken to clean the tank at the earliest.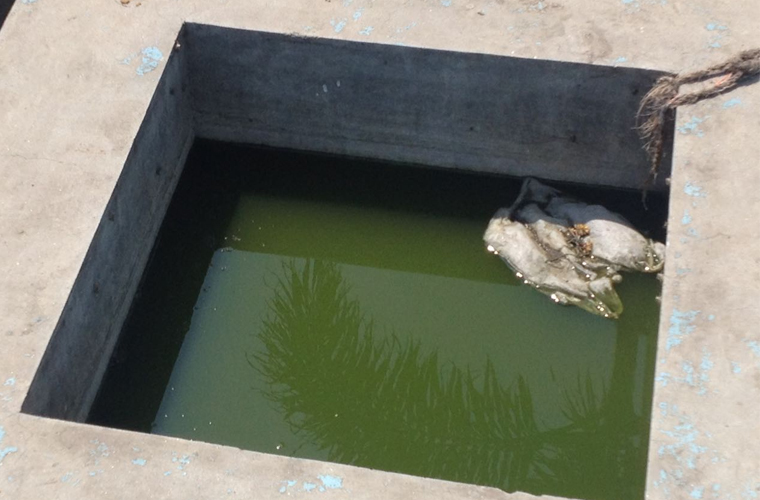 GKNM Hospital here was recently directed to clear its backyard by a team of Corporation officials. The officials, who visited the hospital near Avinashi Road, felt the 'uncleared' space could lead to breeding of mosquitoes.
"We instructed them to clean the space as we felt it could become a place for mosquitoes to breed. No larvae was found in the hospital premises, but we didn't want to take any chances. The hospital members immediately agreed and followed our instructions," Public Health Officer K. Santhosh Kumar said.
Subscribe To Our Newsletter