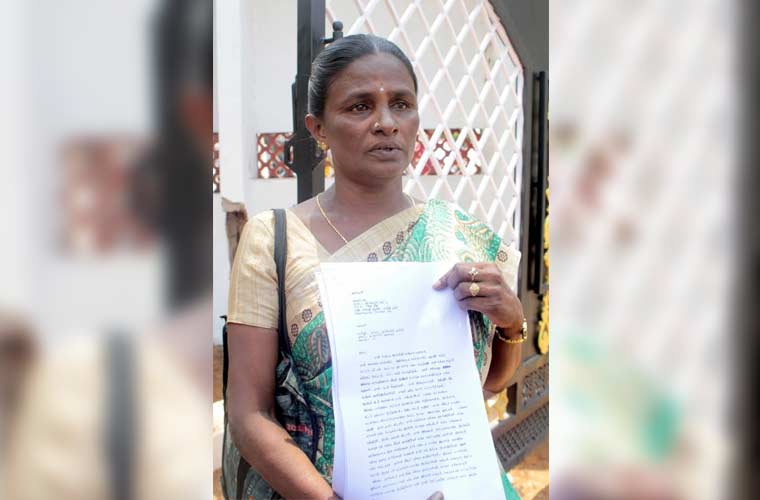 A physically challenged woman was attacked by the conductor and driver of a private bus when she asked them to tender change.
The woman filed complaint to the District Collector T.N. Hariharan urging him to take necessary action.
The victim Dhanalakshimi was travelling from Kinathukadvu to Sundararajapuram in a private bus(TN 41 R 9976). She handed over to the conductor at the time Rs 50 and sought balance. The conductor gave the ticket and asked her to wait for the balance.
As she was to alight, she asked for the balance twice but an irked driver hit her from behind. When she questioned the inappropriate behaviour the conductor hit her on her face.
"I started shouting inside the bus. But no one came to my help. Around 60 passengers were were there in the bus but they remained spectators. The driver and the conductor stopped the bus and dragged me out", she alleged.
Such incidents are a common occurance along Pollachi route . The Government officials should ensure safety of women in the private buses, she added.
Subscribe To Our Newsletter