"I used to spend almost all my Sundays at home. But last Sunday was different when I went for cleaning a lake. In the afternoon, we engaged ourselves in wall painting, too," says S Sai Dushyant gleefully, who studies in Grade VIII at SBOA School.
A lake clean-up programme organised by Environmentalist Foundation of India is what made Sai happy. The organisation aims to reclaim lost habitats and has been involved in cleaning and restoration of lakes across eight cities in the country. By reaching out to young Indians, EFI hopes to create awareness at an early stage, making them responsible citizens.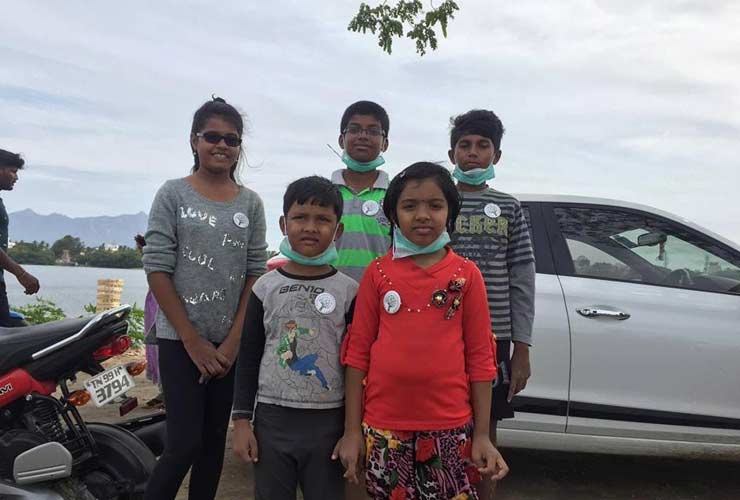 EFI member Aravind Krishnan R told The Covia Post, "In 2014 we started cleaning lakes in Coimbatore. We began with Selva Sinthamani Lake which is at Selvapuram. Muthanan Lake, officially known as Kumaraswamy Lake, is one of the sources for Selva Sinthamani Lake. We started cleaning Muthanan Lake on May 28 this year. Earlier, we had conducted an orientation programme at SBOA School. Children showed interest and came over to clean the lake on June 11 – the third phase of Muthanan Lake cleanup. Children of second, fourth and eighth standards were there. Earlier, not many had shown up for the event. It may take another 10 to 15 sessions to restore the water body".
"Non-bio degradable wastes are harmful for the environment we live in. Last Sunday, we removed plastic waste from the lake. I will continue doing this," says Sai's classmate S Balaji.
Thirty volunteers, including children, participated in the lake clean-up that also had planting native tree species around the lake.
Subscribe To Our Newsletter