A male elephant was found dead at Myilmokkai Saragam of Pethikutti section in Sirumugai forest range today.
According to sources, the carcass of the 10-year-old jumbo was found 5km interior from Pethikuttai area where forest officials were patrolling. On information, Sirumugai Forest Ranger E.N. Manoharan and other officials rushed to the spot and retrieved the body.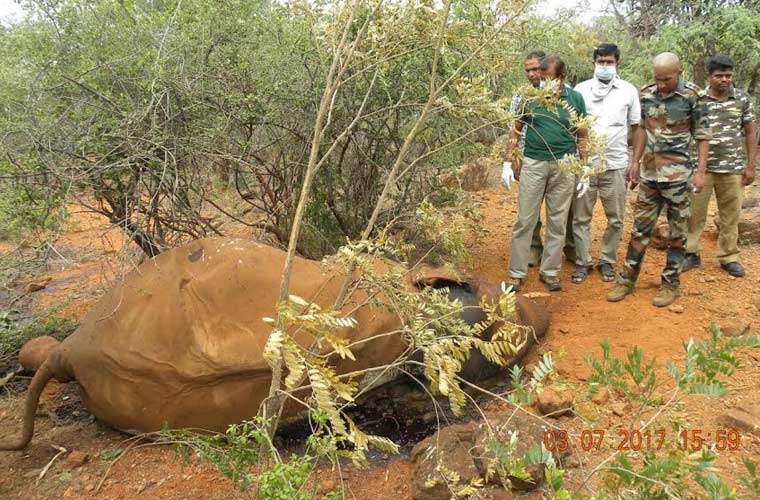 "Veterinarian Dr. N.S. Manoharan and his team conducted the post mortem. The elephant could have died due to some stomach related issues. Samples have been sent to the lab for further examinations and more details will be known once the reports come. The body was in a decomposed state. It might have died four or five days back," the Forest Ranger.
Subscribe To Our Newsletter