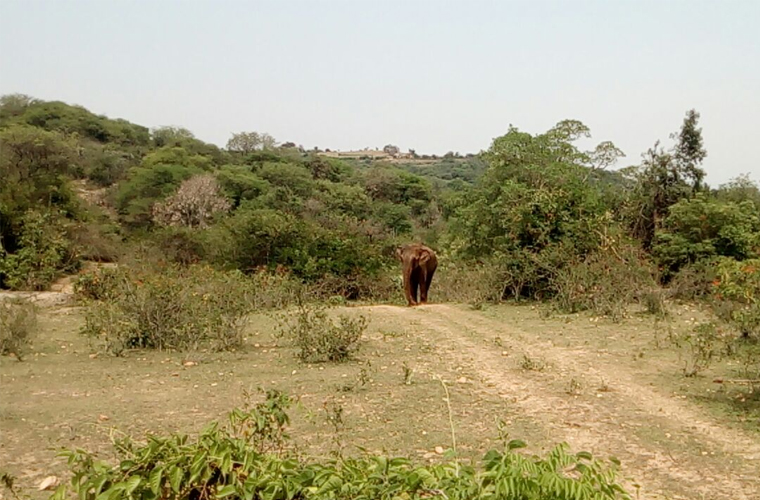 It was a ten-hour long struggle for the female elephant which collapsed after getting stuck in a slush at Kunjurpathy near Palamalai in Periyanaickenpalayam. The elephant in the 45-50 age was rescued with the support of Forest Department personnel and finally walked its way to the calf that the officials had kept away.
The elephant had come to the pond, made by forest department, with its calf accompanied by another cow elephant. While drinking water around 2.30 am, its legs got trapped in the slush and she was unable to move.
Hearing the cry of the elephant, villagers from the locality alerted forest personnel who tried to pull the elephant out using rope and later an excavator.
"There were worms in the dung and blood in the urine", said a forest official. It was the possibly a matriarch and lactating mother. Forest veterinarian NS Manoharan administered a dose of saline, calcium and dextrose along with supplement medicines. "The elephant was very weak and was unable to get up," Manoharan said.
The calf and the other elephant in the heard kept heading to the area and officials had to struggle to keep them at bay. It took a total of 30 forest officials, headed by Ranger Palani Raja to keep the herd at a distance.
Once the elephant gained some strength it got onto a ramp and with a gentle push using the excavator, it wobbled its way out and reunited with the calf and herd.
It was only recently that the forest department had rescued a baby elephant from a well.
Subscribe To Our Newsletter