Nearly 1,000 activists of various political parties led by the DMK farmers' wing, today staged a demonstration against the Central and State governments `neglecting the interests of farmers'.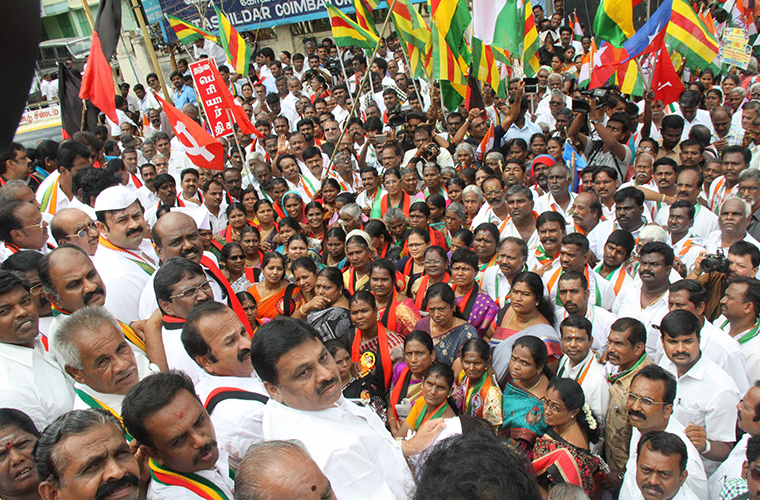 The workers raised slogans and wanted the governments to protect the farmers agitating for around a year seeking among other things waiver of loans from nationalised banks.
DMK farmers wing secretary K P Ramalingam led the demonstration and said that over 1 lakh farmers were agitating in 36 places across the State.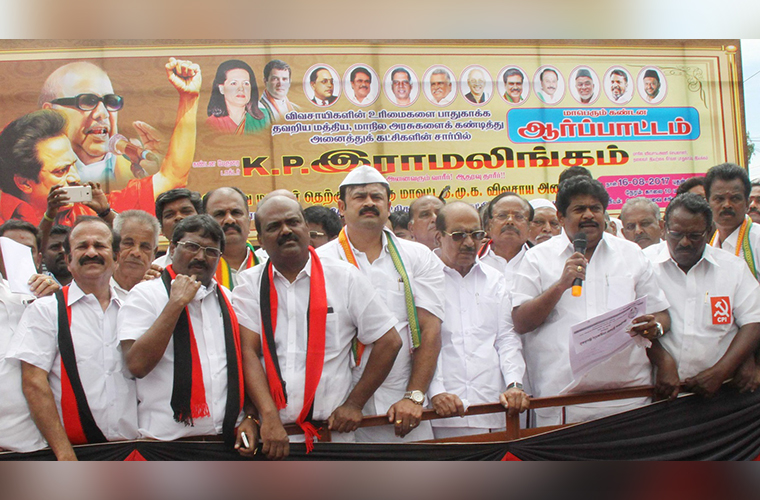 The demonstration would be a clarion call for a larger intensified agitation across the country, as both the governments continued to neglect the just demands of the farmers, Ramalingam said.
Subscribe To Our Newsletter