The elephant that made it big after killing four people, including a child near Vellalore on June 2, had two days back, attacked two anti-poaching watchers. One of them was injured quite seriously and a Facebook post is doing its rounds seeking help for watcher Karthikeyan.
The post says: Karthikeyan, who got thrown by the elephant, has broken his ribs and his left lung has gotten severed. Initially, he was admitted to the govt. hospital but as the doctors weren't sure about his condition he was moved to KMCH. After a surgery, he is in ICU now. For the medical expenses, Soozhal Suttrula Kuzhu contributed Rs 1 lakh; Forest ranger Senthil Kumar and his employees gave us Rs 25,000. Yet, we are in need of Rs 1 lakh more."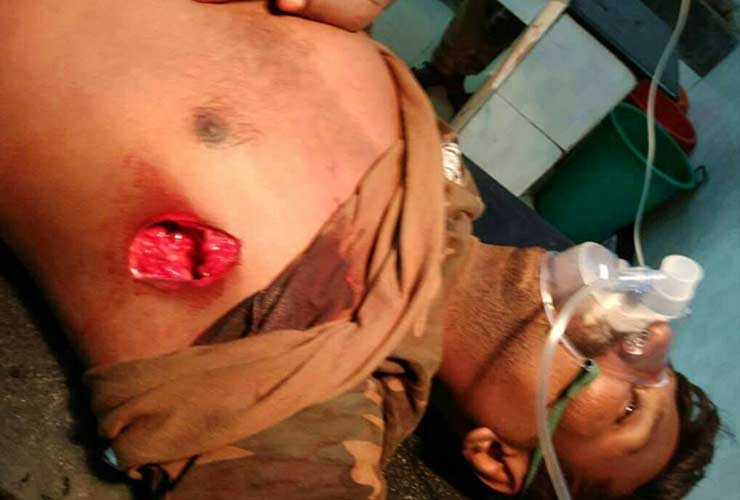 There are also bank details like the account of Wildlife and Nature Conservation Trust, Canara Bank current account no 1234201001340, Ootacamund branch, the Nilgiris. IFSC code: CNRB0001234
Environment Conservation Group president R Mohamed Salim told The Covai Post: "ACC Cements is mining in Madukkarai with an expired licence. With all the blasting and water and air pollution, grazing land is totally destroyed. Elephants have no other option but to walk to human habitat in search of water and food. All we can do now is creating public awareness."
"In Tamil Nadu, man-animal conflict is prevalent in Covai, Nilgiris, Hosur, Dharmapuri, Erode and Sathiyamangalam. Construction of private guest houses, resorts along the forest lines are among the causes. Also, monsoon failure in Tamil Nadu has led to drought in the forest. Consequently, in the last ten years the traits of elephants have changed much," says Sirajdeen M of Wildlife and Nature Conservation Trust.
Subscribe To Our Newsletter