More than 3000 city folks thronged Air Force Station Sulur to witness the spectacular aircraft display. Along with the BEML crash fire tender and radar sensor vehicle, the display saw significant aircraft, including AVRO aircraft manufactured by Hawker Siddeley, UK, which is used to carry passengers, VIPs, cargo and which also functions as air ambulance.
Next in display was the advanced light helicopter MK1, an indigenous carrier used for search and rescue operations, route training and casualty evacuation. It also has the role of special heli-borne operation.
Dornier aircraft, manufactured in Germany, was a massive attraction. This aircraft is used for maritime patrol, photogammery, paratroop transport and pollution control.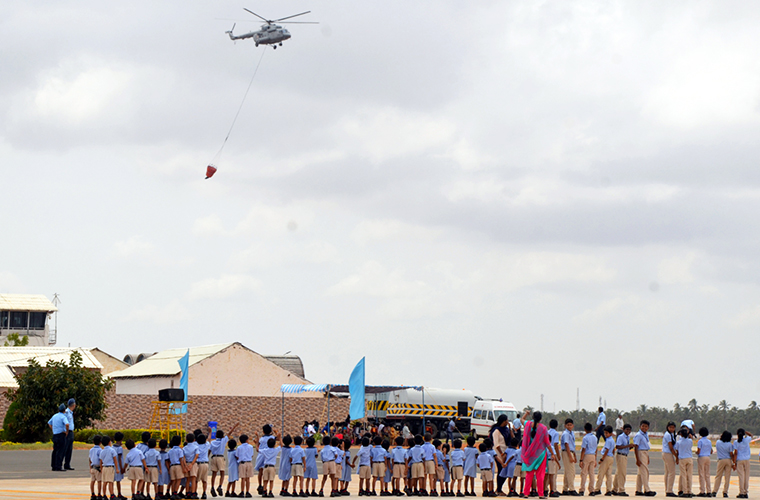 Russian Antonov-32, used for bombing, para trooping, para dropping, display formation and disaster relief management and Mi- 17 V-5, used for causality evacuation, cargo transport, VIP executive transport, firefighting and special heli-borne operation were also exhibited.
The fest was open for public from 8 am to 1 pm.
The air fest created enthusiasm and interest among the spectators towards the working of the men and women in blue who strive hard to live up to the motto of the Indian Air Force 'Touch the Sky with Glory'.
Subscribe To Our Newsletter