Demonetisation deprived lakhs of poor workers their livelihood as they could not spend their hard-earned money,
DMK women wing secretary and Kanimozhi, MP, said today.
Besides it had taken the lives of more than 100 people, many who had to stand in long queues in front of banks to banks to withdraw their money, Kanimozhi said while addressing a rally to observe black day, a year after demonetisation. More than 1,000 party activists were present at the rally.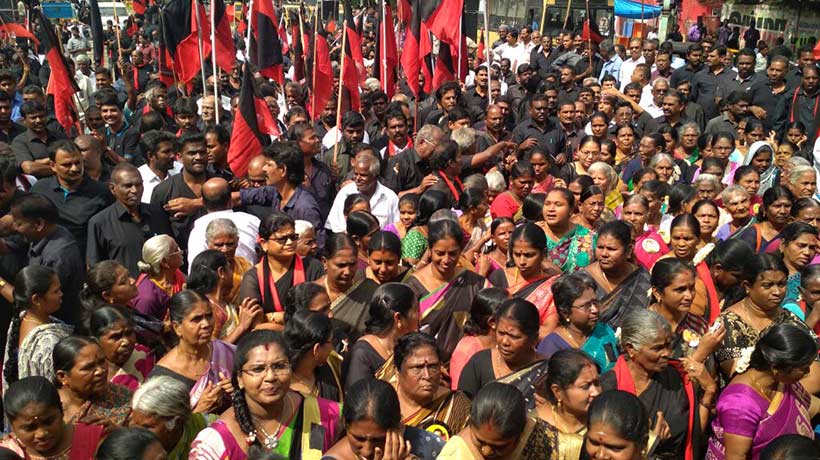 Her attack on Narendra Modi's demonetisation comes a day after the Prime Minister paid a visit to her father's residence.
Former Prime Minister Indira Gandhi had rejected the idea of demonetisation long ago and another Prime Minister Morarji Desai had learnt a lesson. But Prime Minister Narendra Modi failed to take cue from this and went ahead with the programme, leading the country to financial chaos. He did not even heed to the views of the former RBI Governor on the issue, she alleged.
"Even as the people were tolerating all this, small industries were becoming non-functional, leaving thousands of workers jobless and new currency notes worth crores have been unearthed from two places," she told the rally.
Above all this came the implementation of GST which added to the economic and industrial crisis, she said, adding that the Central and the Tamil Nadu Governments should be thrown out by the people.
About Modi's visit to Karunanidhi's residence, she said it was a courtesy call and should not be politicised.
Subscribe To Our Newsletter