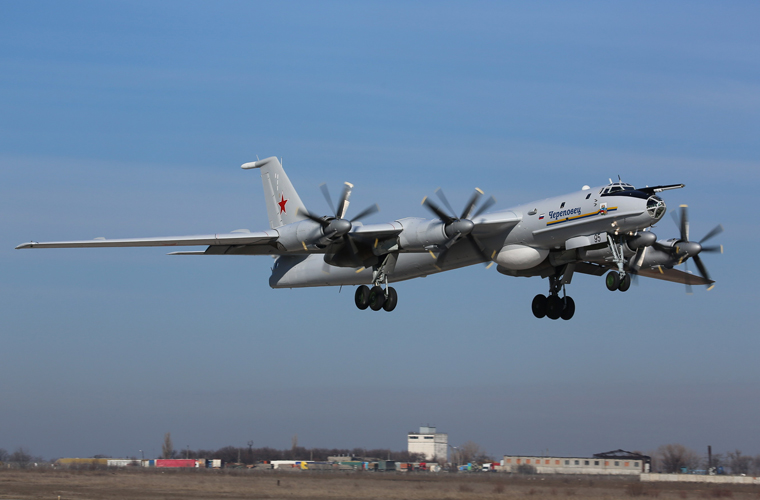 Chennai: The Indian Navy bid farewell to TU142M aircraft which served the defence arm for 29 years, accomplishing 30,000 hours of accident-free flying. The farewell was during a special ceremony organised at INS Rajali, the country's premiere Naval Air Station in Arakkonam.
The imposing looks and lethal punch made TU14M aircraft nothing short of a 'Flying Destroyer'. The farewell saw the aircraft fly for one last time today along with three Chetak helicopters, two Dorniers and an IL-38 and the Boeing P-8I.
Defence sources said the TU-142M Long Range Maritime Patrol aircraft was inducted into the Indian Navy at Dabolim in Goa from erstwhile USSR on April 16, 1988, by the then Defence Minister K C Pant at INS Hansa.
The aircraft subsequently shifted base permanently to INS Rajali in 1992 and became the most formidable LRMR ASW naval aircraft.
The aircraft has done the Indian Navy proud by participating in all major naval exercises and operations with distinction.
The flight saw action during operation 'Cactus' in Maldives and participated in operational missions off Sri Lanka to provide airborne surveillance.
With its 04 powerful engines, contra rotating, slender fuselage and swept wings, the aircraft is the fastest turboprop and reportedly has been difficult to intercept by fighters.
With its enhanced endurance, speed, long range weapons and sensors, the aircraft transformed the aspects of maritime reconnaissance and airborne ASW for the Indian Navy and was one of the most formidable platforms around the world.
Admiral Sunil Lanba made a mention about the maiden participation by TU's as the first Indian naval aircraft in the Republic Day flypast in 1999.
Commander Yogender Mair, the last Commanding officer of the squadron with TU142M aircraft, handed over the reins to Commander V Ranganathan, who will be the first Commanding Officer of the Squadron with the Boeing P-8I aircraft.
Subscribe To Our Newsletter