Runki Goswami is a singer and a music composer who became a household name in Telengana for her composition 'Teen Maar Beatulakki". She started her musical journey in Indian Cinema as a music director in a Telugu film. Her music caught immediate attention because of the genre of melody she revisited which is now a passé in majority films. She speaks to us about classical music and its relevance and her tryst with movies.
Take us through your childhood. How did music happen to you?
Answer – Music naturally happened to me as I belong to a family of musicians. Informal training started while I was around 3 which then progressed as formal training going forward.
What were you early musical influences?
Early music influences was my grandmother's renditions of various classical ragas followed by my dad's violin recitals. Hindustani classical music was a part of my upbringing and I grew up listening to Girija Devi, Kishori Amonkar. Parveen Sultana, Pt Jasraj etc.
You are trained in classical music, and therefore your songs have a touch of that. Do you feel frustrated with the music of today? Do you feel that there is a general sense of loss, in terms of lyrics and melody?
No I don't feel frustrated. Infact I do feel that the young generation are trying to revive classical genre in various ways. Its interesting to hear various concoctions of music.
Your journey with Indian Cinema started in 2013 in Hyderabad as a music director of a Telegu film. Tell us something about that, and would you have preferred it any other way
Things happen when they have to happen. So yes, it probably was the best time to make a debut.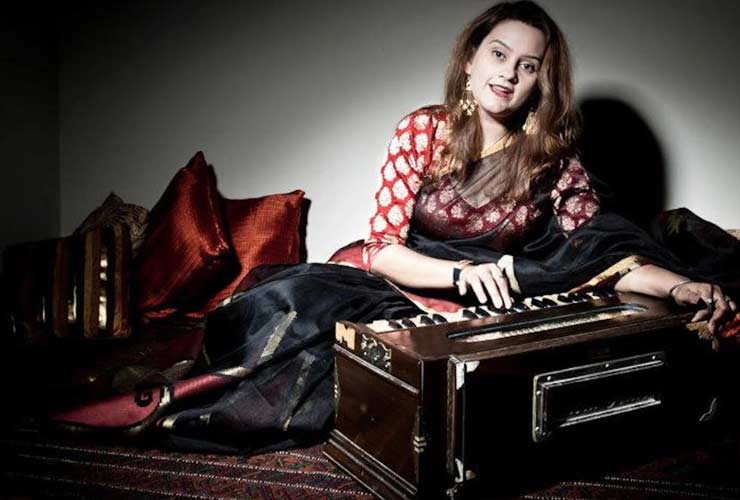 Your super hit composition Teen Maar Beatulakki is still a favorite with the rural population in Telangana. Do you think regional music is seen secondary to Bollywood?
Not at all. Infact many Bollywood songs are primarily inspired by regional folk.
You have worked on devotional music in Bengali, are you working for movies as well?
Right now I am concentrating on live shows and Punjabi films.
How was the experience of working in Telegu films? What are you currently working on in the southern industry?
I have been fortunate enough to work with young, energetic like minded people. So my overall experience has been great in Telugu films.
Who are your favourite music directors in the southern industry
I love Ilyaraja and A R Rahman
What songs (South) are you listening to currently?
I loved all compositions in Bahubali so that's what is playing in loop.
Subscribe To Our Newsletter