As part of observing Doctor's Day, school students acrosd the city visited doctors to honour their yomen services.
Students from a play school and a high school visited KG Hospital today and wished the doctors. Speaking at the event, Dr G.Bakthavathsalam, Chairman, KG Hospitals said that humanity owes to doctors. " A doctor is ready to serve an ailing patient at odd hours, 24 x 7, even by neglecting the interests of his family members", he said.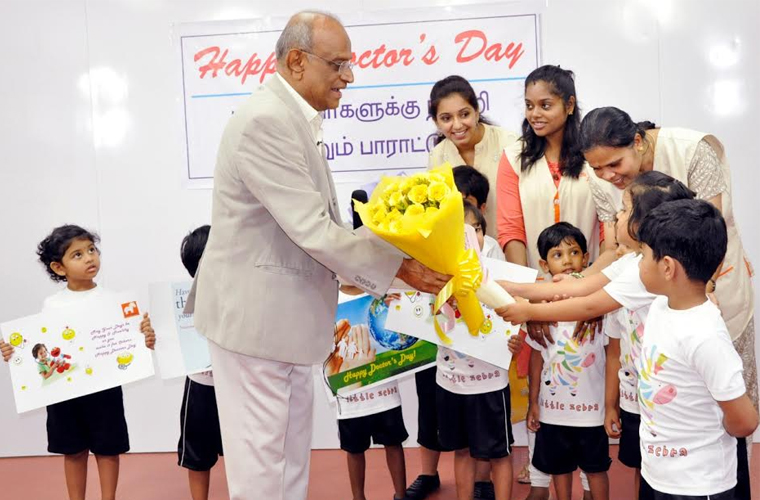 He also said that doctors should develop 'disruptive thinking'. "Doctors should not get obsessed with their routine practice but should think differently to render their services in a different manner to ensure good outcomes", he said. He also asked Doctors to have an 'Action Plan' to deliver better results in their profession and also. to lead a happy and peaceful personal life.
In a similar event, students from Anugraha Mandir visited doctors at KMCH Hospital, Sulur and conveyed Doctor's Day wishes.
Subscribe To Our Newsletter