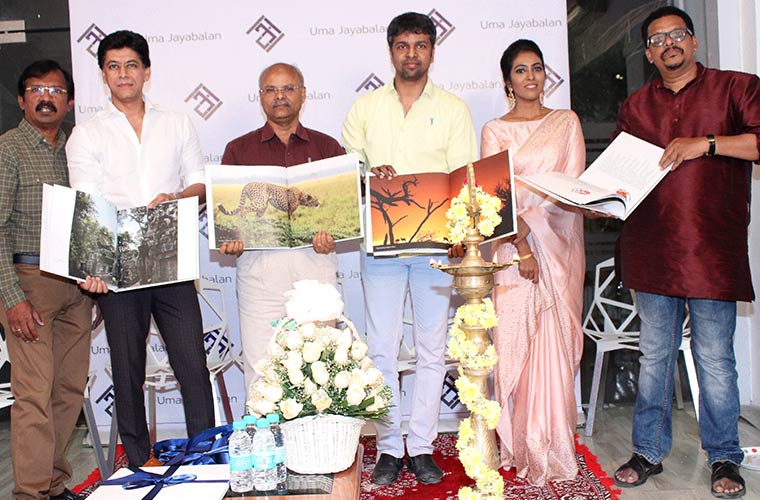 It takes no small effort to pack in three art forms into one single exhibition. But, knowing artist Uma Jayabalan, it seems effortless. She has literally packed a punch with her exhibition, 31 – Melange, which features her works in three different mediums; painting, poetry and photography. From wildlife photography in Kenya and bright abstract paintings of Adam and Eve, to lyrical Tamil verses about the state of gender equality in modern society, she has explored important subjects through her work, and it was a conscious decision to have all three expressions under one roof.
"My happiest companion all through my life has been my expressions of thoughts in the form of art and poetry, while photography was capturing the moments to convey a message. My expressions are the results of unconventional thinking. My journey of self-exploration of newer dimensions has been possible only by recurrently asking the question `Why Not'. That has also strengthened my belief to pursue my passion for writing and art in a manner that answers the question `Why not this way'. This exhibition with three diverse art forms across varied subjects that has touched me and is a holistic expression without being constrained to just one art form."
She credits her creative juices to her genes and her unconventional method of exploration. "Born into a family of gold artisans, I had creative indulgence right from my childhood which evolved over the years and manifested into Tamil poetry, contemporary art and photography. My family was fully supportive of my decision not to take the regular streams of education," she adds.
She then followed her passion to pursue a career in advertising. "I can't be anything but creative! Bold and passionate are the two key pillars that shaped my career in the creative space," says Uma.
Her works have explored gender dynamics and she has challenged the gender roles. "I hope and believe that I inspire fellow women artists in the various forms of art to pursue their passion without getting lost in the individual roles they play in a family. I have often found it very disconcerting when people box and define women by the virtue of the roles they play. My question is why define and who is anyone to define us," she asks.
Subscribe To Our Newsletter