Two winners of the Sunfeast Yippee noodles' 'Free Shopping Spree' went on a shopping spree for Rs. one lakh at Big Bazaar near Shanmugam Road here.
Sunfeast Yippee, through this initiative, has provided an opportunity to win mobile phones, back packs, selfie sticks and bowls. Every pack will have a 3D sticker. Not only this 50 persons will get a chance to go on an extensive shopping spree at Big Bazaar outlet for Rs. one lakh.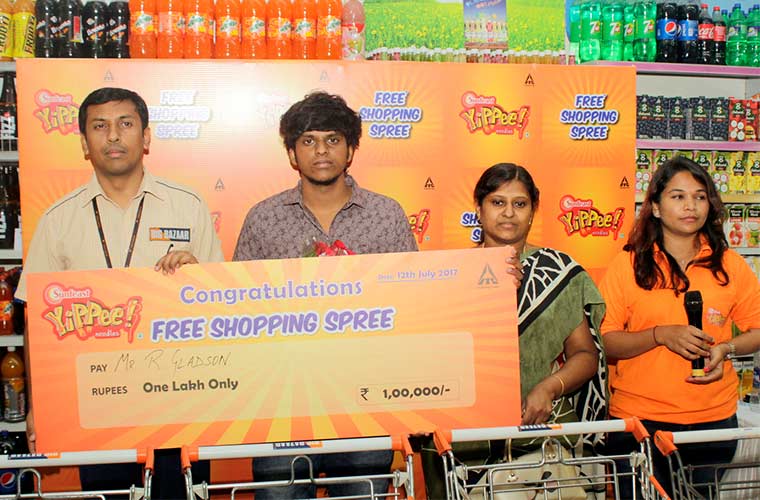 Two winners – Sonia and Gladson from Coimbatore were among the 50 lucky winners.
"The feeling of shopping what you want without having to pay for it is awesome. I will cherish this memory for the rest of my life," Sonia said.
"It feels wonderful when you get a chance to shop anything you want for one lakh rupees," an excited Gladson said.
The offer is valid on Yippee Magic Masala packs only and can be availed on 70gm packs (priced at Rs. 12), 140gm (Rs. 23) and 280gm (Rs. 45). The offer is applicable across Tamil Nadu, Telangana, Seemandhara, Karnataka, Kerala, West Bengal and Odisha.
Subscribe To Our Newsletter