When you think of dry fruits, you think of kabuli-wallah. When you think of dry fruits, you also think of great hair and skin. Karishma Kapoor endorses almonds for great, silky hair. Pop in a few in the morning, empty stomach to see great results.
Walnut, Hazelnut, Chestnut, Kola Nuts, Pine Nuts, Cashews, are some of our favourite nuts. They can be food supplements as well but people are less drawn to them as energy fillers. Most people have a favourite kind of nut, most commonly involved in a favoured kind of treat, but there are varieties and uses for nuts that are not commonly known.
People aren't aware that their favourite cola drink has Kola Nut flavour. A blessing in disguise. There are nuts like beech nut for pets. They are a rich source of proteins, fibre, potassium used in winters for nutrient intake. Their natural ability to be stored and resist decay throughout the winter has made them a valuable resource for animals and humans alike.
These are good for patients with cholesterol and coronary heart disease. " Nuts are not only good for health, they can help you gain weight and lose weight. Just a fistfull is full of protein, fiber, unsaturated fats, and important vitamins and minerals. I have it every morning and in between meals that keeps me distracted from snacking on oily foods," says Sudeshna Saha, who swears by nuts. Dietician Sheela Seharawat takes us through its history and shares some valuable nutrient description of the same.
History:
World nut day came into picture because of The Liberation Foods Company to make the masses aware about eating nut benefits. From time immemorial nut have been a part of our staple diet. Orange Glazed, Cinnamon, Sweet Chipotle are some unusual flavors available in the world of the nut. The history comes to play its part as cooking started way later than raw consumption of fruits and their storage for wintry times. The dried form is the best form of preservation as bacteria can't survive without moist conditions and thus food is enlivened and nutritions enriched. They are costly and thus nutritional gems.
Nutrient Description of some nuts: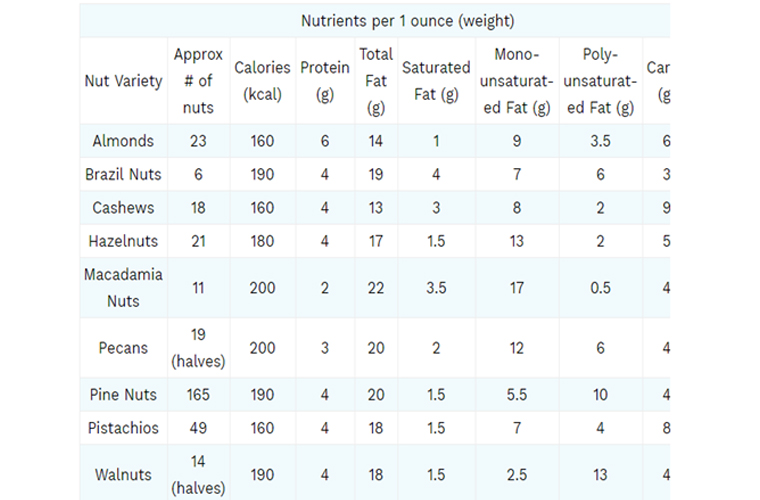 Subscribe To Our Newsletter