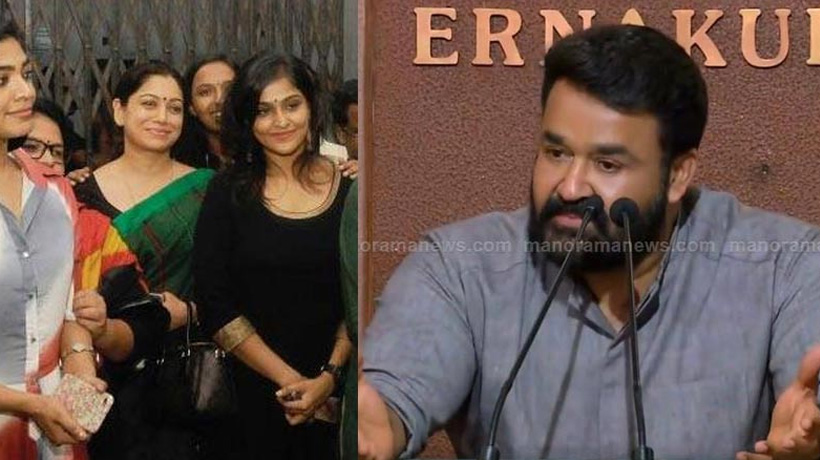 Image credit : manoramaonline.com
Kochi: The much-awaited meeting between the Association of Malayalam Movie Artistes (AMMA) and three members of the Women in Cinema Collective (WCC) concluded here today .
WCC members Revathy, Padmapriya and Parvathy told media that it was too early to say anything.
The meeting was held in the wake of AMMA deciding to readmit Dileep, accused in the actor-abduction case, in the organisation. Four members of AMMA, Rima Kallingal, Geetu Mohandas, Remya Nambeessan and the victim had resigned.
After the over two hours of meeting, AMMA members told reporters that they were considering changing the bye-laws and setting up a disciplinary committee to make it more professional.
Executive Council member Jagadeesh said AMMA had no role in impleading in the case.
This comes in the wake of two executive council members and women actors Honey Rose and Rachna Narayanankutty seeking to implead in the case where the victim had sought trial under a woman judge. However, the victim said she did not want their support.
Subscribe To Our Newsletter