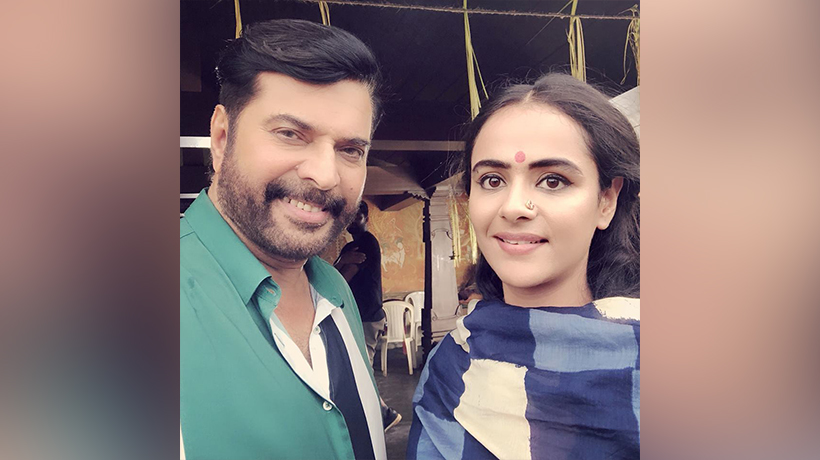 Prachi Tehlan is all excited about her new role where is cast opposite to Malayalam superstar Mammootty in Maamaankam, expected to be released this year-end.
Posting her photographs along with Mammootty in social media, she said "Wrapping up the second schedule of #Mamankam with the legend @mammootty #Mammooka ❣working with him you know what it is to work with an actor who is above everyone. Thank you sir for being supportive, funny, sharing your inspirational journey in the field of cinema, for the amazing home cooked Biryani, and sharing your expertise and knowledge about films you recommended me to watch. I look forward for the next schedule. Last but not the least thank you for clicking a selfie #PTshootdiaries #shootwrapup"
Produced by Venu Kunnappilly, the story revolves around the journey of legendary 'Chaaverukal' of Valluvanadu. It is based on Maamaankam – a 17th-century fest in which warriors from different parts of the country arrive at the Bharatapuzha coast to a wage war against one another and prove their superiority.
In a recent interview, Mammootty had said that he was really impressed with the research work done by the crew on the history of Chaverukal. "It took nearly 12 years for them to get it on to the floors. This is the biggest film I have done so far," he said.
As for Prachi, the movie will open more avenues. Before Maamaankam, the actress also worked in two Punjabi movies and also in a serial aired by Star Plus.
Subscribe To Our Newsletter