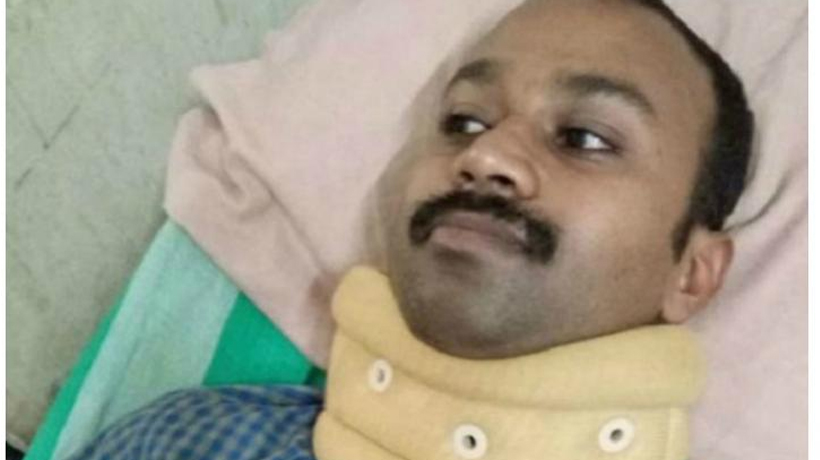 KOCHI: Police registered a case against Snigdha Kumar, daughter of ADGP Sudhesh Kumar, for allegedly assaulting the official driver of her father. A case has also been registered against the driver, Gavaskar, for trying to outrage the modest of a woman.
Both Snigdha and Gavaskar lodged complaints against each other. Police have recorded their statements. According to Gavaskar, he was verbally abused by the ADGP's daughter for coming late to pick her up after her morning walk.
Sources say, Snigdha and her mother used to go for their morning walk on museum premises. Snigdha was irked when the driver came late to pick them up. She kept verbally abusing him. She asked Gavaskar to hand over the key of the official vehicle. When he did not oblige, she reported told him that she would travel by public transport and got down from the car.
However, she returned within minutes to take her mobile phone, with which she hit him hard in his neck region. Gavaskar rushed to the Perrokada Government Hospital, from where he was referred to the Medical College Hospital for a spinal cord scan.
Meanwhile, Snigdha too lodged a complaint against Gavaskar for verbally abusing her. She accused him of trying to outrage her modesty. Gavaskar has also accused Sudhesh of using him as a domestic help. He was supported by a few cops, who said they too had the same experience in the officer's house.
The Assistant Commissioner, Department of Crime Records Bureau, Pratapan, has been asked to look into the complaints. The Chief Minister, Pinarayi Vijayan, sought details of the vehicles used by the officials and assistants employed by them.
Subscribe To Our Newsletter