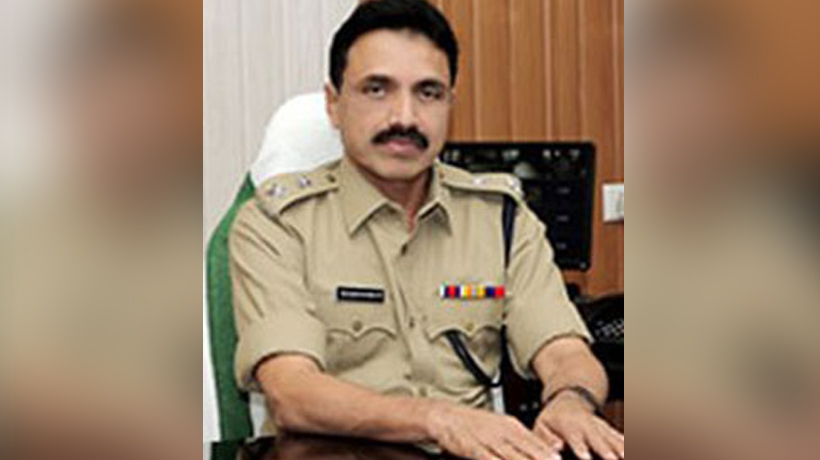 Kerala : Chief Minister Pinarayi Vijayan has ordered a departmental inquiry against former Kottayam SP Mohammad Rafeeq for misleading him. Inspector-General of Police Vijay Sakhare will lead the probe against the former SP.
The Chief Minister was in Kottayam when media reported the news of abduction of Kevin, a newly married youth. It also reported that no action was taken by the police even after receiving complaint that Kevin was abducted. The Chief Minister immediately Rafeeq to his camp at Kottayam and enquired about the steps police had taken in the case. He (Rafeeq) informed the Chief Minister that he had entrusted the Deputy Superintendent of Police to probe the case.
However, it was later found that Rafeeq had lied and no officials was assigned the case. It was only after the recovery of Kevin's body, lapses on the part of police were proved. Rafeeq was immediately transferred.
In this scenario, Pinarayi Vijayan has ordered a departmental inquiry against Rafeeq.
ALSO READ : On Sterlite, Rajinikanth speaking BJP language: Stalin, other opposition leaders
Meanwhile, a junior cop arrested for allegedly abetting the crime alleged that Rafeeq was a close relative of the prime accused Shanu Chacko's mother Rehana, who is at large. The counsel of Assistant Sub Inspector Biju informed the Ettumanoor court that only cops at the junior levels were arrested, while those at the top level have escaped.
A police driver Ajay Kumar has also been arrested. In the meantime, Vijay Sakhare gave clean chit to politicians, following reports of local CPI-M leaders extending support to the accused persons in the case. "No politician is involved in the case," he said.
Shanu's employer in Dubai has expressed shock over his employee's involvement in the murder. He said he had known Shanu for the last four years. "He pleaded for leave as there was some emergency at home," he said.
Subscribe To Our Newsletter