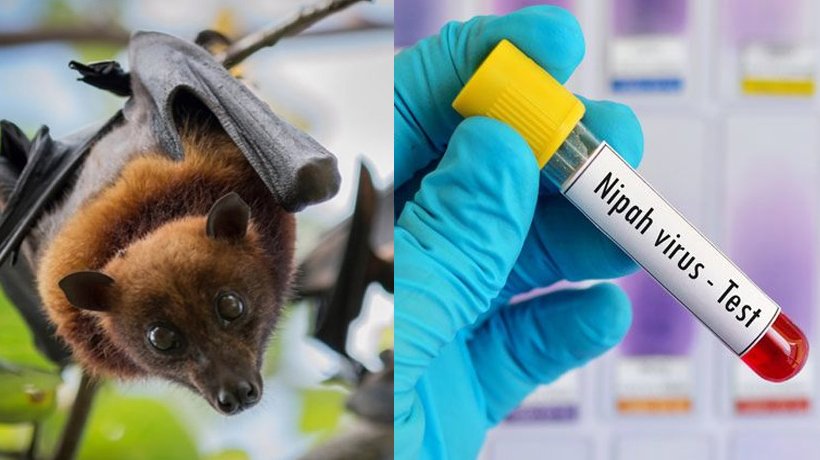 Kochi: In a disturbing development, the samples taken from bats that survive on fruits have shown that they are not carriers of Nipah virus.
This has put a big question mark on the origin of nipah virus in the state.
National Institute of High Security Animal Diseases, Bhopal, has tested the samples of bats collected from vulnerable area at Perambra in Kozhikkode and has been found to be negative.
The institute has detected the 30 samples as negative, Kozhikkode district animal husbandry officer Dr A C Mohandas said. It was earlier believed that the virus had its origin from the well of a house in Soopikkada in Perambra in Kozhikkode.
Mohandas said that samples of bats from other areas will be collected and sent for testing. Meanwhile, the death of 16 persons due to Nipah virus has brought life to a standstill in Kozhikkode.
Even as schools opened in other districts on June 1, Kozhikkode, Kannur have postponed it to June 12. Most of the buses and other public transport system have stopped operating to Kozhikkode Medical college.
The Sweet Meat (SM) street, popularly known as Mitthaitheruvu, normally remains hyper active during Ramzan. Now it has become deserted.
The rush in railway stations and bus stands has thinned down. Magistrate courts and family courts have stopped functioning and they would open only on June 6.
There are 18 magistrates courts and two family courts. However, Munsif court, sub court and district courts functioning as usual.
Cases in which the litigants and counsels had not turned up have been adjourned.
There are also reports of those visiting from Kozhikkode, Malapuram not getting rooms in lodges in Guruvayur during their visit to pray at the Sree Krishna temple.
The disease has entered second stage when it spreads from humans to humans. This a challenging situation, health department sources said.
Subscribe To Our Newsletter