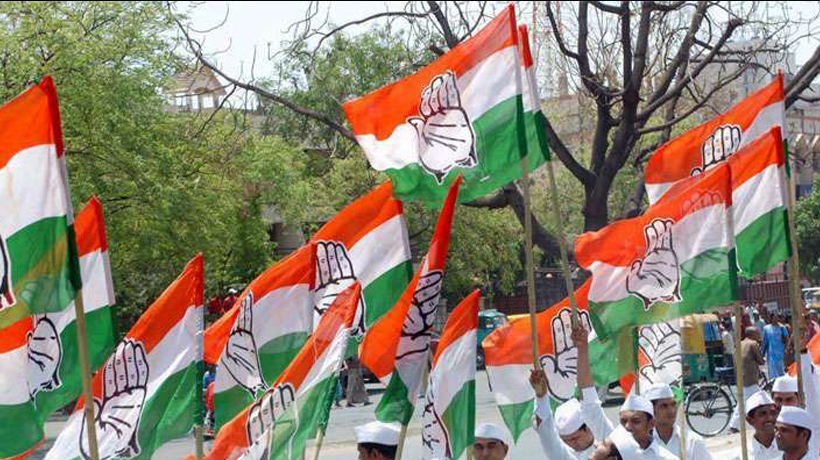 Kochi: It is war in the Congress in Kerala as some youth leaders have joined hands to bring an end to the traditions supporting senior leaders.These include dynastic rule and priority to seniors on issues including nomination to the Upper House of Parliament.
The issue has come as a big blow to the faction-ridden Congress which is licking its wounds after the Chengannur byelection. Five young leaders have come out in open against party practices and favouritism.
This is mainly aimed at Rajya Sabha Deputy Chairman P J Kurien who was elected to the Lok Sabha six times and thrice to the Rajya Sabha. Techie-turned politician V T Balram,MLA, ignited the bomb saying it was high time Kurien quit.
Simultaneously it was raised by Kerala Students Union president K M Abhijit and supported by Hibi Eaden, MLA, saying the party should not turn the Upper House into an old age home. Roji John said leaders who dreamed to remain in Assembly or Parliament till their death were a liability to the party.
ALSO READ : Right medication, psychotherapy needed to tackle schizophrenia
Positions were not ancestral or fixed deposits, said Shafi Parambil. In a sarcastic remark, Anil Ankara, MLA, said the party should not overburden itself by assigning more responsibilities to Kurien who has made tremendous contributions to the party.
"Days of party leaders carrying the luggage of the top leadership are over," T Siddique said. Another techie Sabarinath, MLA, suggested that youth and experience should go hand in hand. Ironically, the leaders who are up in arms against the elders belong to the rival groups led by former Chief Minister Oommen Chandy heading 'A' group and Opposition Leader Ramesh Chennithala headed 'I' group. Kurien said he was willing to step down if party directed him to do so.
Claiming that he had not lobbied for getting the Rajya Sabha seat, he said he had always obeyed the party. Former Speaker and United Democratic Front convener P P Thankachan said he was fit enough to continue his work. Youth leaders should raise such issues before party forum and not with media, he added.
Subscribe To Our Newsletter