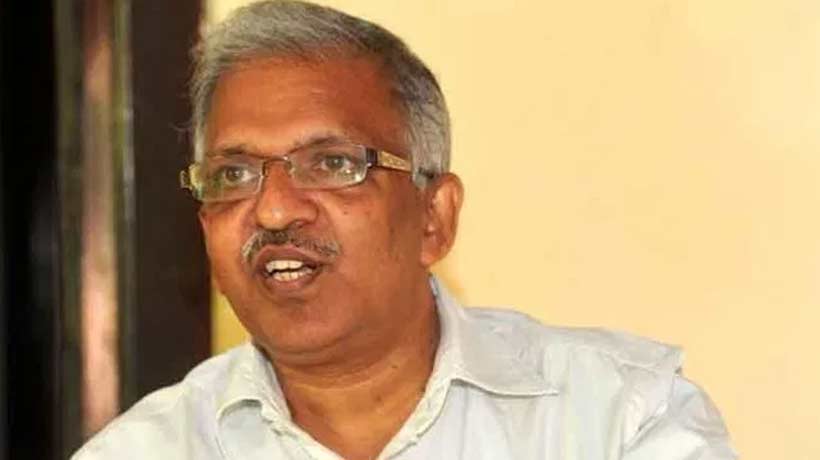 Image credit : Illustrative Image
Kochi: The CPM Kerala state committee has chided strongman P Jayarajan for his autocratic actions and attempts at self-glorification not befitting party line.
A close confidant of Chief Minister Pinarayi Vijayan, Jayarajan received brickbats for publishing self-glorifying booklets and videos. These were circulated among partymen in the CPM stronghold of Kannur where he is the district secretary.
Jayarajan's appears to have made an 'attempt to grow bigger than the party', the committee said at the meeting held in Thiruvananthapuram mainly to discuss the issue of demands from allies for the dismissal of Transport Minister Thomas Chandy for violating land acts.
The firebrand Jayarajan was taken unawares when the leaders openly criticised him for his actions that did not have the party's sanction.
An emotional Jayarajan expressed shock at the party stand and even offered to resign from the post of Kannur district secretary. He also tried to wriggle out of the controversy, stating that the literature was prepared by KK Ragesh, MP, and stormed out of the meeting.
Facing CBI probe for his alleged role in a few murder cases, Jayarajan lost his one limb in an attack by the RSS a few years ago.
The party has not witnessed such scenes after former Chief Minister VS Achuthanandan was marginalised by the official group led by Pinarayi Vijayan.
Party observers see this criticism of Jayarajan as a blow to the Pinarayi faction and the signals of the eruption of fresh groupism in the CPM which had over the last two years subsided after Achuthanandan was sidelined.
Subscribe To Our Newsletter