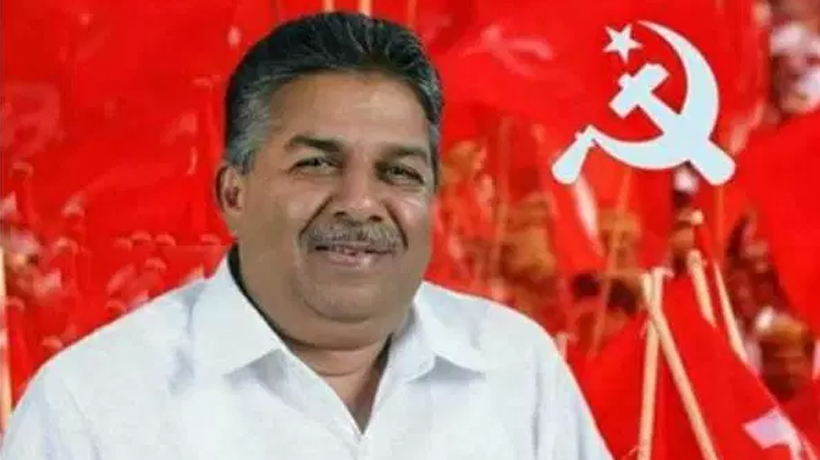 Kochi: In a major boost to the sinking image of the Left Democratic Front Government, CPM candidate Saji Cherian won the Chengannur byelection with a formidable margin of 20,956 votes today.
The margin is over 100 per cent compared to 7,983 votes that late CPM leader K K Ramachandran Nair of CPM got in the 2016 Assembly election.
The result showed that the abduction and death of youth Kevin on election day did not make any impact on the voters.
Saji polled 67,303 votes while his rival D Vijayakumar of Congress got 46,347. BJP candidate P S Sreedharan Pillai polled 35,270 votes. NOTA got 728 votes while Aam Aadmi Party got 368 votes.
The 2016 election saw Ramchandran Nair poll 52,880 votes against his rival P C Vishnunath of Congress who got 44,897 votes closely followed by Sreedharan Pillai with 42,682 votes.
Congress had earned more than 2,000 votes compared to last election, while Pillai lost over 7,000 votes.
ALSO WATCH : Medicos take out awareness rally
It is a real worrying factor for the Congress which could not cash in on its last minute tieup with K M Mani of Kerala Congress (M) and deteriorating law and order and other short comings of the LDF Government.
CPM firebrand leader S Rajendran, MLA, told The Covai Post that the victory proved the efficiency of LDF rule. The people vouched for the Pinarayi Government.
He said Congress leader Oommen Chandy was correct in saying that the poll would be a referendum on the Opposition.
It was for this reason Chandy was `punished' and sent as party incharge of Andhra Pradesh. Former KPCC chief V M Sudheeran too was shunted out to Delhi for being straightforward, he added. The poll outcome was that Opposition Leader Ramesh Chennithala of Congress was a big failure, he added.
The BJP was bound to lose its earlier votes due to the Central Government's anti-people policies. He also claimed that the Congress had managed to buy some votes of the RSS.
On the other hand, Congress leader PT Thomas, MLA, said CPM played communal card. Senior party leader E P Jayarajan had gone to the extent of saying things which a communist would not dare to utter.
However, Thomas said the party needed to do an introspection.
Meanwhile, BJP state vice-president Velayudhan said the party lost over 7,000 votes as the BDJS had not openly extended its support. He rejected claims that RSS had voted for Congress. Velayudhan said the party wass confident it would not lose a single RSS vote. The party would try to find out why BDJS was keeping out of the alliance in the state even as it is part of the NDA at the national level.
Subscribe To Our Newsletter