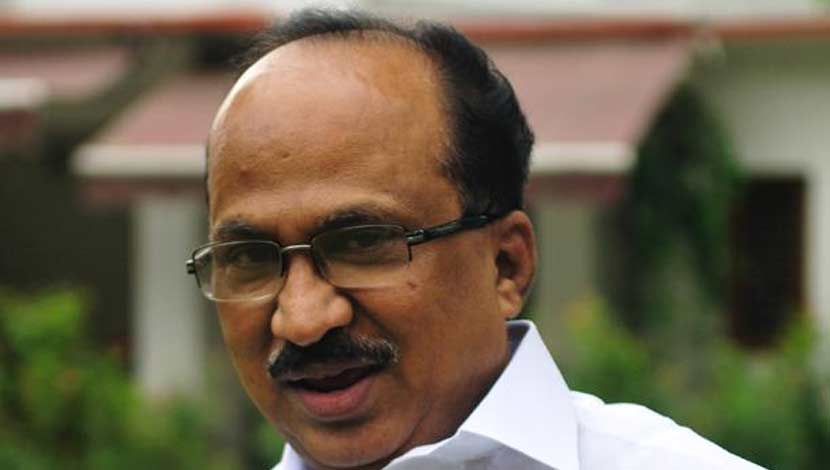 Image credit : Illustrative Image
Kochi: After the CPM getting trapped in land grabbing incidents in Idukki, the Congress too has followed suit with reports that children of Congress leader and former Union Minster KV Thomas, MP, own a large area in Vattavada, close to the controversial Neelakurunji Sanctuary.
The land was purchased in October 2015 in the names of Rekha Thomas, Biju Thomas and Joe Thomas from a leading businessman and divided among the three. Biju owns 3.5 acres, Joe Thomas 2.33 acres and Rekha Thomas 2.68 acres.
All the three have it in one single plot on the Koviyoor-Chilanthiyaar Road. A 7-ft high fence has been put up around the plot.
Thomas told The Covai Post that his children owned land and bought them with their own earnings. "They are above 40 years and are earning well with​ one employed in the Gulf, the daughter having a business and the last son is a successful doctor," he said.
The land was bought from an acquaintance after getting clearance from village and revenue officials. It was being cultivated and reports about construction there was false, Thomas added. Only a shed was built for storing articles.
Thomas is facing charges of amassing disproportionate wealth. He was one of the accused in the ocean survey espionage case involving a Madagascar and five French nationals in 1996 and was acquitted in the case probed by CBI.
The case died out as the French went to their country and did not return to face trial.
The Devikulam Sub -Collector was not available for comment. Officials said the revenue department was undertaking an inspection to ascertain if people were really eligible to own land there. They said the inspection was a continuous process.
Recently, the Sub-Collector cancelled the pattayam (deed) of CPM-backed Independent MP Joice George's land in Kottakamboor.
His father Palliath George, a resident of Cheruthony, had bought it using power of attorney from Tamil migrants for whom Kerala Government had issued pattayam under a welfare programme.
Subscribe To Our Newsletter