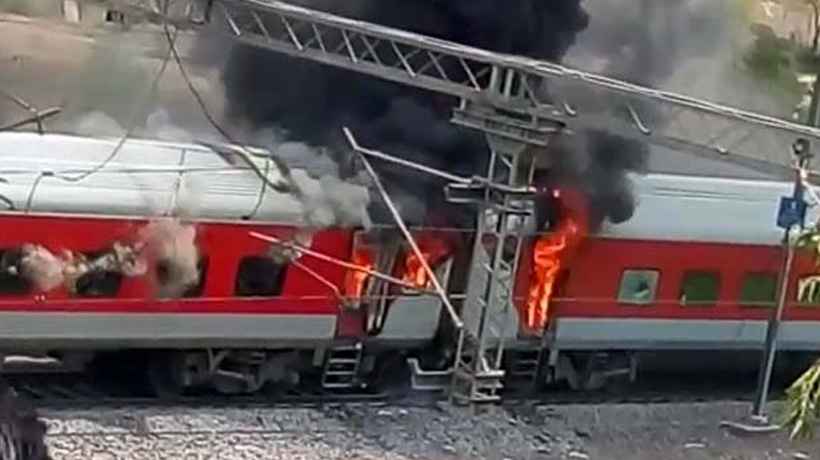 Image credit : Illustrative image
Kochi: The Chennai Egmore-Kollam Ananthapuri Express caught fire when it arrived at Kollam station today.
The train was about to stop at the station when the fire was noticed in the electrical locomotive.
There was a surge of fire initially, followed by smoke. Fire and rescue personnel in the station put out the fire by opening a vent of the engine.
There was no report of any casualty in the incident that occurred at about 2 pm, delaying the train by more than an hour.
Subscribe To Our Newsletter