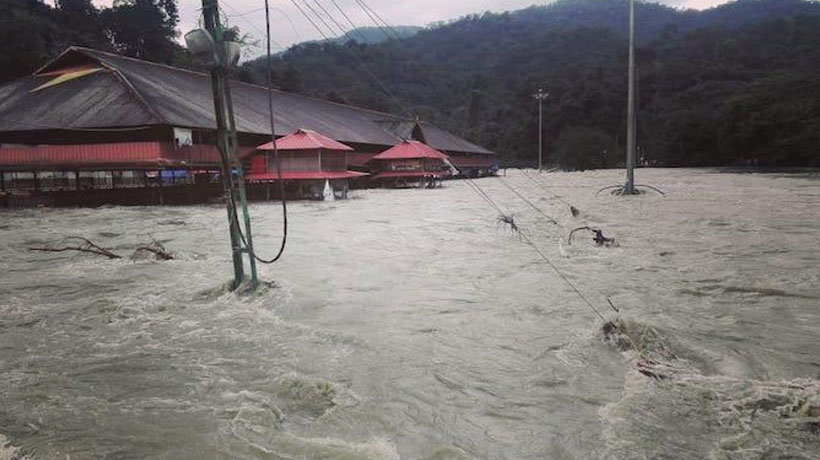 Kozhikode: History was created as pujas at Sabarimala shrine were carried out in the absence of the tantri on Tuesday evening as he failed to reach the shrine due to inclement weather.
Chief priest Unnikrishnan Namboodiri opened the temple at 6 pm for deeparadhana yesterday without sopanam.
The pujas for 'niraputhiri' ritual were also done by the chief priest as tantri Kandararu Maheswararu Mohanararu was held up in a forest last evening.
Rendition of traditional sopanam was missing as its singers Rajiv and Biju got stranded at the Pamba.
Four people dared the turbulence of the Pamba to carry freshly harvested paddy for niraputhari this morning.
Jobin, Kurup, Santosh and Johnny carried the paddy packed in a sack and swam to reach the other side from where it was taken in a tractor through Swami Ayyappan Road.
The temple will close at 10 pm after the ritual to open on August 16 for Onam.
As Kandararu Maheswararu Mohanararu, Travancore Devaswom Board executive officer D Sudheeshkumar and others could not cross the Pamba, they were diverted to the shrine via the Vallakkadavu-Pullumedu route last evening.
They reached Pullumedu only by 6.40 pm which was not the right time to walk through the forest.
Niraputhari is performed to bid adieu to the dark month of Karkidakam which brings losses to human and animal lives through natural calamities and welcome the auspicious month of Chingam.
Subscribe To Our Newsletter