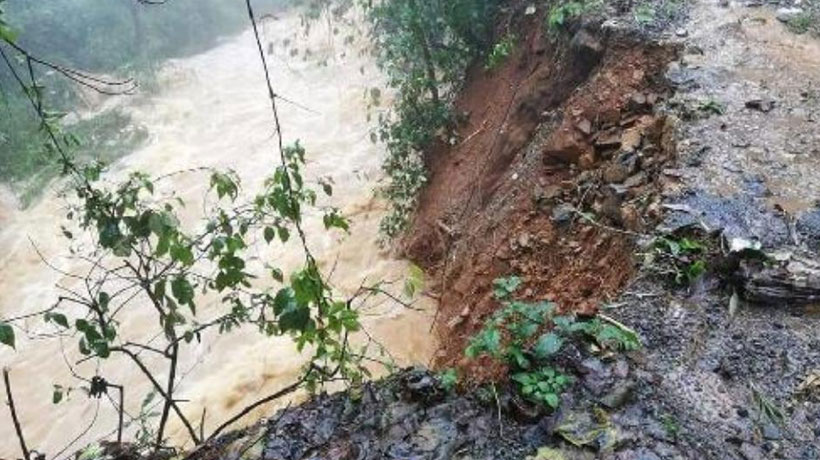 Bengaluru: Heavy rain is pounding Chikmagauru, Madikeri and Dakshina Kannada districts throwing life out of gear for the past one week. In Chikmagaluru districts, places like Balehonnur, Koppa, Sringeri and Kalasa are receiving heavy rain for the past three days.
As a result, schools and colleges have declared a holiday. Some of the interior areas in the Malenadu region have been completely cut-off as the roads leading to them have been either destroyed or have remained inaccessible due to heavy water flow.
The district is witnessing one of the heaviest rains this year. It may be recalled here that Sringeri seer Bharati Theertha swami had performed a special puja a few weeks ago when the river Tunga was in full spate. It had threatened to flood the surrounding areas. The 'special puja' had an impact on the Rain God as the water receded significantly.
Similar is the situation in Madikeri district that borders the neighbouring Kerala and Dakshina Kannada district. The road leading to Virajpet and Kerala has been completely cut off with many landslides on the stretch. The authorities concerned have taken preventive measures to stop traffic on the stretch.
SOURCE : http://www.bfirst.in/category/state/heavy-rain-madikeri-kerala-connecting-road-cut-off-508485
Subscribe To Our Newsletter