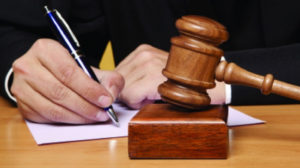 KOCHI: The CBI court in Ernakulam on Saturday sentenced three persons to 10 years imprisonment in the Dubai human trafficking case. It also sentenced four others to seven others to seven years imprisonment.
The court awarded an imprisonment of 10 years to K.V. Suresh, Lissy Sojan and Sethu Lal and a penalty of Rs. 2 lakhs. Anil Kumar Bindu and Shanta were sent to jail for seven years and a penalty of Rs. 1 lakh. A.P. Manish was given seven years imprisonment and a penalty of Rs. 50,000. Six others were acquitted.
The incident came to light after a native of Kazhakkoottam woman escaped from the sex trafficking gang in 2013. The gang had sent the woman to Sharjah, but she managed to escape and arrived in Mumbai.
The gangsters lured the less educated women by offering them highly paid jobs as domestic helps in Gulf countries. After reaching there Suresh kept them under house arrest threatening that they would be caught by police. Later he would handover the women to the local agents involved in flesh trade.
Subscribe To Our Newsletter