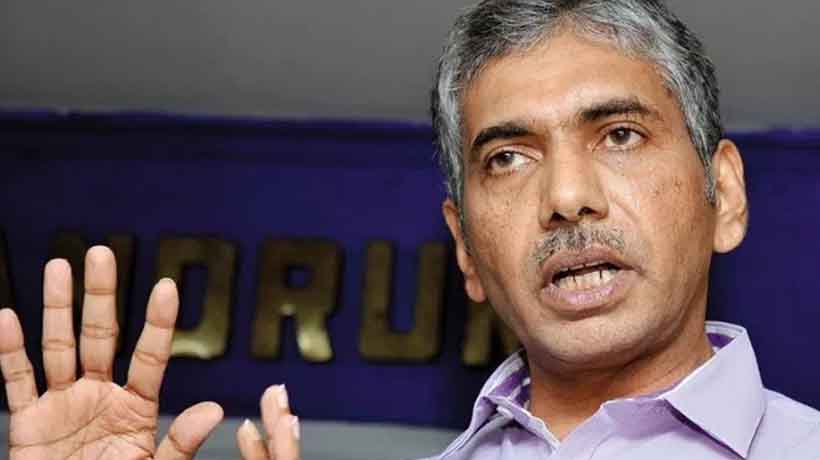 KOTTAYAM : Suspended Director-General of Police Jacob Thomas on Friday filed a complaint with the Central Vigilance Commissioner and the Chief Justice of India against two High Court judges and the State Lokayukta for weakening Vigilance cases against top leaders.
In his complaint – filed through the Chief Secretary – against High Court Judges P. Ubaid, Abraham Mathew and Lokayukta Pius C. Kuriakose, Jacob said he was ready to provide evidence with regard to the allegations raised against the judges.
The former DGP said the court took stand against him while considering the Pattoor case, bar bribery case and battery case against former Finance Minister K.M. Mani, vigilance case against former Minister Anoop Jacob, the case related to the school youth festival in Kannur and the nepotism case against E.P. Jayarajan.
"Many a time the court took a stand that questioned my character. The work by Vigilance to root out corruption from the State were blocked due to the court's stand," Jacob said in his complaint.
"The court intervention in each case and also in other parallel activities of the Vigilance is creating a big hindrance. A high level conspiracy is being hatched against me and the influence of the judiciary is being misused," he added.
Subscribe To Our Newsletter