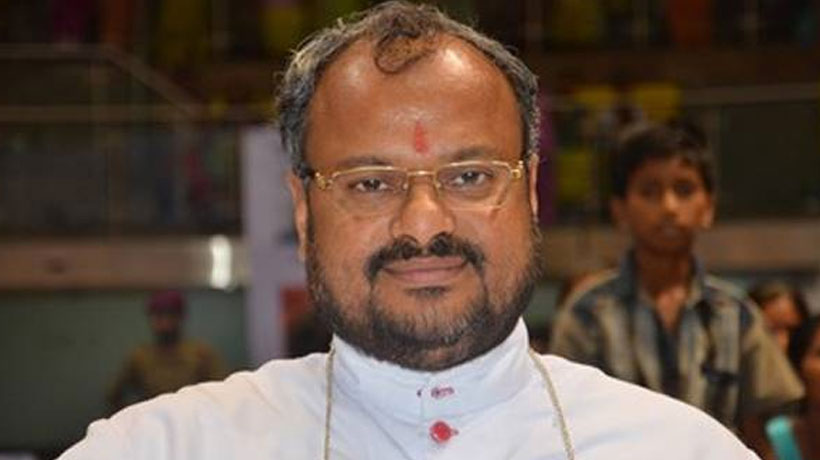 Kozhikode: Kerala police have once again given Jalandhar bishop Franco Mulakkal a long rope to evade arrest even as it claimed strong evidence against him.
The police had submitted before Kerala High Court on Monday that there are strong proof against the bishop accused of raping a nun working in his diocese.
The police had informed the Bishop House of its plans to quiz him. After getting permission the cops reached the Bishop House at 3 pm and on reaching there came to know that the Franco had gone to Chandigarh.
The cops waited for over five hours until 8 pm when the bishop arrived in his car in a convoy of church vehicles. Mediapersons who tried to take photos and videos of the bishop were roughed up by his personal security force under the nose of Punjab Police.
The camera of a TV channel was damaged in the violence. A section of reporters were captivated inside a compound.
The bishop stepped out of the car and coolly walked into his office.
Later, he was questioned for nine hours. Police now say there is a mismatch in the dates when the alleged rapes took place. They have seized his mobile phone.
The police will return to Kerala at the earliest and have not given any hints about the arrest.
Meanwhile, the bishop is trying to secure an anticipatory bail from Punjab and Haryana court.
Subscribe To Our Newsletter