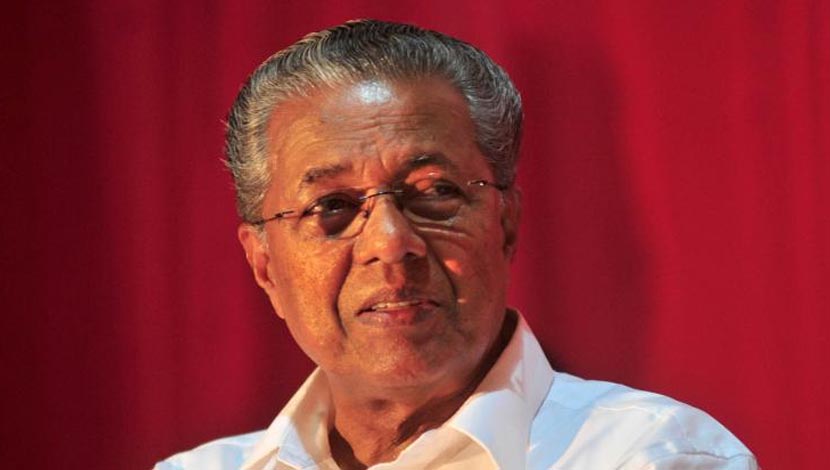 Kottayam: Kerala Chief Minister Pinarayi Vijayan flushed out media persons from a function at Kanjangad in Kasargod today.
The event was a discussion between Pinarayi Vijayan and high profile people from different sections to mark the second anniversary of the government at Lions Club hall. Police were given prior direction not to allow media in.
ALSO READ : Dmk functionary rearrested for jumping conditional bail
As soon as the Chief Minister's speech got over, Revenue Minister E Chandrashekharan directed the media through mike to go out of the hall where the reporters had been waiting for long.
When the media ignored the minister's direction, Pinarayi Vijayan himself said the media had to get out.
Subscribe To Our Newsletter