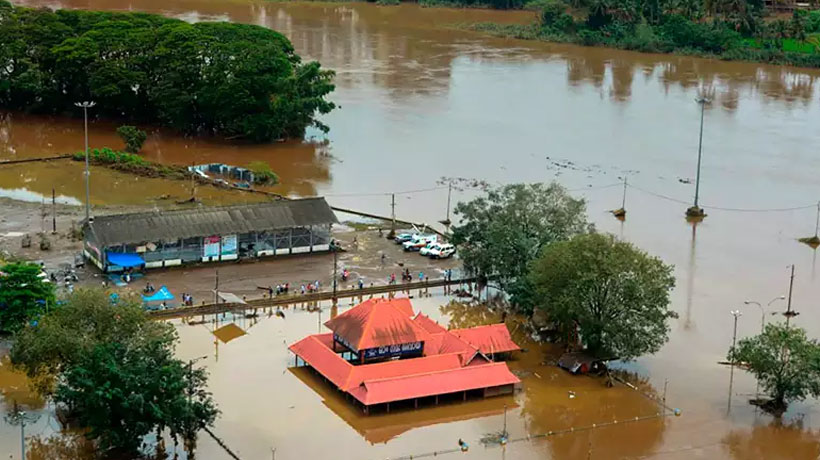 Kochi: Flood relief operation was nearing the fag end even as rain has stopped across the State.
Water has cleared out of residential areas but the flood water has left the homes filled with slush and made them uninhabitable.
It would take several days to clear the filth and make them liveable.
A total of 642 boats and 2,884 fishermen took part in rescue operations.
The services of Janamaithri Police would be availed for cleaning Kollam, Fisheries Minister J Mercykuttyamma told reporters.
The army has intensified rescue operations at Pandanadu in Chengannur which was worst hit.
It would take two more days to rescue in the region. Relief operations have been completed in Ernakulam which was hit hard as the Periyar flowed inundating Aluva, Ernakulam Collector Mohammad Y Saffirullah told reporters.
KSRTC would operate full services in the district from tomorrow. Piped water supply would be restored by tonight.
Only 14 persons were killed in the flood in the district, he said. Nelliyampathi in Palakkad is marooned.
There are 7,647 people in 80 camps. Many have started returning to their homes.
Rescue operations would be concluded in Pathanamthitta by tonight, Collector P B Nooh,said.
Food supplies are provided through helicopter in areas not reached by boats.
People would be shifted to relief camps from water logged area of east Pandalam. People are scared that old houses in the area might cave in.
The situation was grim in Kumarakom and Tiruvarpu in Kottayam as water logging continued in the area.
Seventy per cent of those hit in Kuttanad in have been shifted to relief camps
Subscribe To Our Newsletter