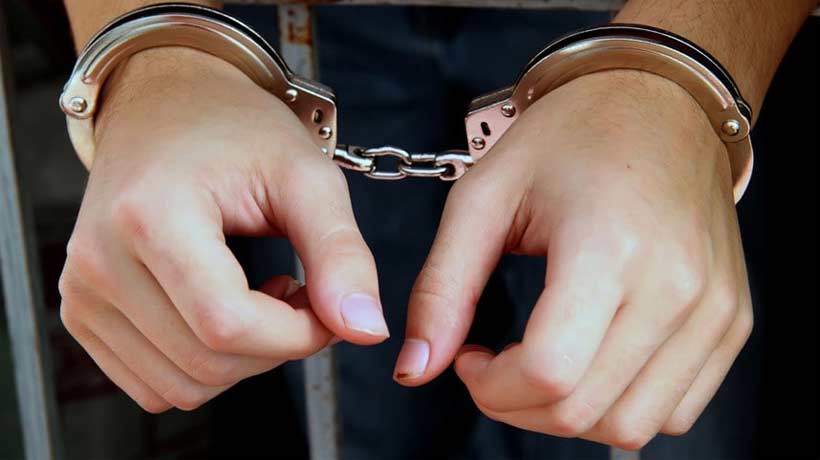 KOTTAYAM: A 32-year-old man was arrested on Saturday morning for abandoning his newborn baby at a church in Kochi. He allegedly committed the act out of fear he would be shamed by others for fathering a fourth child.
According to police, Bitto and his wife Prathiba of Thrissur, abandoned their two-day-old girl baby at St. George Forane church in Edapally on Friday evening. The couple already have three sons aged eight, six and three.
CCTV cameras in the church showed the couple, along with another child, entering the church around 8.15 p.m. with the baby wrapped in a sheet. After a brief discussion with his wife, the father kissed the baby before placing it on the ground.
Later, they left for Wadakkancherry, police said. Hearing the baby's cries, security staff alerted the church authorities, who immediately called the police. The baby was immediately shifted to a nearby private hospital, from where she would be handed over to Child Welfare Committee.
A team from Elamakkara police station left for Wadakkancherry and arrested Bitto, who confessed to the offence. He told the investigation team that he committed the offence out of fear that they would be shamed socially for having a fourth child.
The couple have been charged under Section 317 (exposure and abandonment of child under 12, by parent or person having care of it) of IPC, and Section 75 (punishment for cruelty to child) of Juvenile Justice Act, police added.
Police are yet to arrest Prathiba as she is under post delivery care. However, her kin have been directed to produce her in the station after she recovers, police said.
Subscribe To Our Newsletter