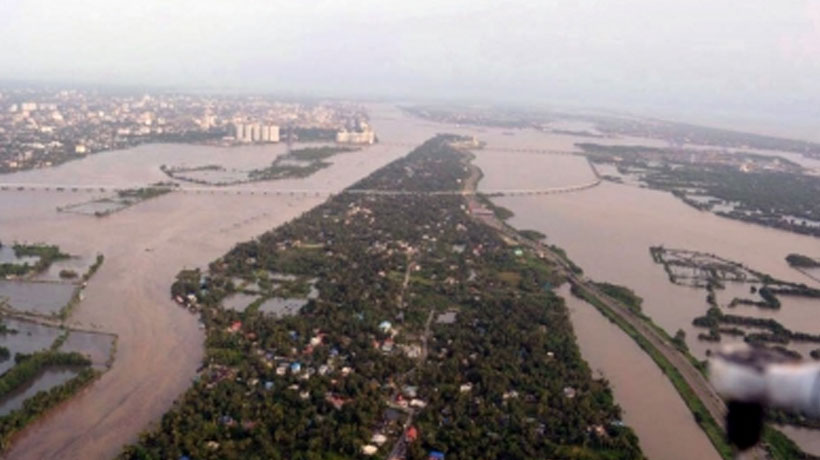 KOCHI: With power and communication totally down, thousands of people are still trapped in villages and towns in several parts of Kerala. More than 350 people have reportedly lost their lives.
Several villages have been totally swept away in the State's flood considered to be the worst one of the century.
Flood victims have been making frantic appeals through every means seeking help to reach the rescue and firefighting personnel. In some places, water had even rised up to 15 feet. "Some people made distress calls when the water rose high," said an official.
Around 3,50,000 people, who have been rendered homeless, have been placed in relief camps.
Thousands of Army, Navy and Air Force personnel have fanned across Kerala to help in rescue operations. In addition to this, members from various voluntary organisations have joined officials in the rescue and rehabilitation works.
At the same time, mobile operators have been offering free data and SMS across the State since Saturday to assist with distress calls.
Residents have been warned not to return to their houses that have been damaged totally.
According to an official of Kerala Information Department the actual loss could be estimated only after the water receded.
Subscribe To Our Newsletter