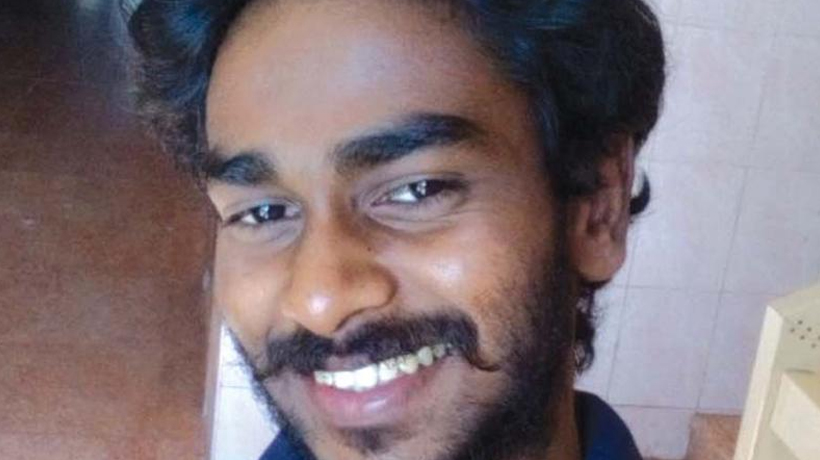 Kochi : Some political leaders are likely land in a soup for their alleged involvement in the death of 23-year-old Kevin who was abducted by his wife Neenu's kin for marrying against their interest. Cops have been accused of facilitating the kidnap on Sunday for which they would face prosecution.
It remains unresolved as to why police helped the abductors. Neenu's family is immensely rich and are traditional supporters of ruling Left party. They have deep-rooted affiliation with the ruling front in Kollam.
It was this support from politicians that forced police at Gandhinagar station to cooperate with the abductors, media reports said. Some local leaders in Kottayam are also said to have influenced the police to help the criminals.
ALSO READ : Cruelty cause for violent reaction of temple elephants, say activists
Details of the leaders were expected to come out as the case progresses and the cops are subjected to sustained grilling. It was also interesting to see the Left keeping out of the hartal called by the BJP and the
Congress-led UDF in Kottayam to protest against the death.
Left Front leaders are also facing charges of having directed police to arrest Sreejit in Varapuzha in Kochi who died in police custody. Though politicians have remained unharmed, a few policemen, including the Station House Officer, have been booked in the case.
The State first witnessed nasty political intervention in the case of Regional Engineering College student Rajan who was tortured to death by police for his alleged extreme Left leniency during the national emergency in mid-70s when the late K Karunakaran was the Home Minister. This case was the first instance where top police officials, including the then DIG Jayaram Paddikkal, were convicted.
Subscribe To Our Newsletter