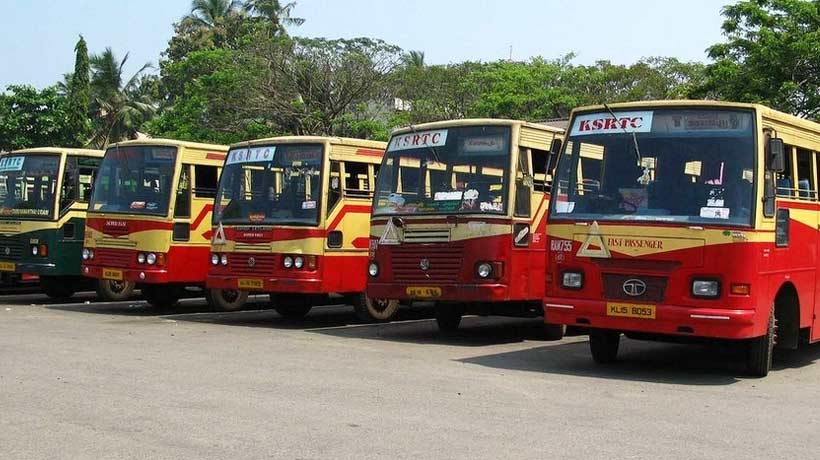 Kochi: Even as ailing KSRTC is struggling to find money to pay pension from August, the CPM, CPI and Congress affiliated trade unions have joined together to strike work on July 24 against the KSRTC's new approach to revive it.
The Government had inked a pact with a co-operative bank consortium to pay the pending pension arrears of four months and monthly pension.
The retirees can collect pension for July next month after which things remain unclear.
There is no strategy to address the problem after July as Rs 1,000 crore earmarked in the state budget is not enough to pay even the interest for the money given by cooperative banks for paying the pension.
Though the banks had given Rs 584 crore as part of executing its obligations towards social security, they are charging 10 per cent interest which alone comes to Rs 21.7 crore and the total outstanding amount will be Rs 605.7 crore at the end of six months.
Finance Minister Thomas Issac has expressed inability to pay the pension. A total of Rs 500 crore collected from employees for investing in their superannuation plans have not been invested and has been used for other purposes.
No other State, including Tamil Nadu or Karnataka, pays pension to state transport corporation staff. It was to wipe out the losses of the company and to revive it, that the government had decided to implement Susheel Khanna Commission recommendations.
KSRTC new Managing Director Tomin J Thachankary has alerted the government about the strike call. He has sent letters to the union leaders and other responsible persons in KSRTC cautioning against the strike. The copies of the letter have been sent to the Chief Minister and the Transport Minister.
He said workers had become addicts to 'bad habits by past heads of KSRTC'. This had made KSRTC a sick institution, he said. He warned unions would not be allowed to cross their limits, but added the management had no agenda to crush unions.
He said the Khanna report said there were 35 unviable depots across the state and each operated less than 50 buses with an annual salary bill of Rs 69 crore.

Subscribe To Our Newsletter