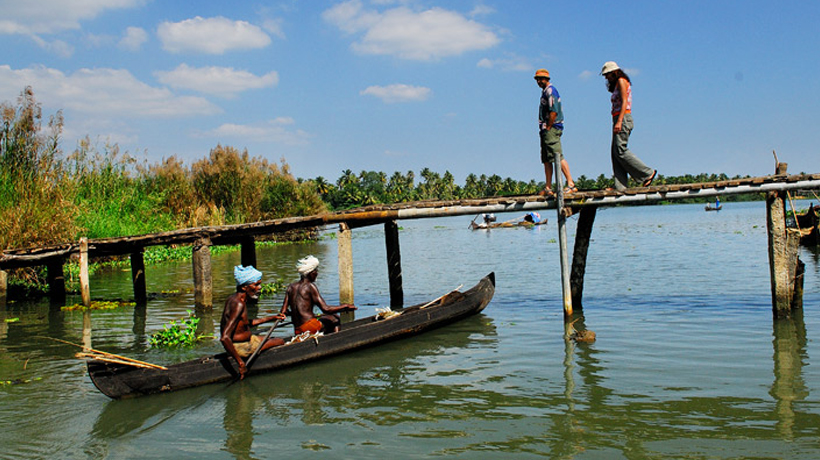 Kochi: Kumarakom attracts a large number of tourists from across the globe for its natural beauty, making it a must-see tourism spot as suggested by different global agencies.
A place which was not even popular among people until the last three decades, it shot into limelight due to the ambience, fetching it the United Nations' Responsible Tourism award. Paddy fields are one of the factors which add glory to the destination. The tiny isles housing only four or five families make it a rare thing to see in the planet.
Kumarakom is now a centre of commercial activities with a number of star hotels, world class resorts, boating and farm tourism, helping the government boost its tourism income. But the problems of the farmers living in the islets, who play a key role in making Kumarakom greener and attractive, have remained unattended for decades.
They have been living here for decades and find connectivity a challenging issue. Their aged parents and school children suffer most. The situation becomes worse during monsoon.
Farmers of one of the islets, Edavattom, in the area had high hopes of getting a farm road when the panchayat reclaimed some land to lay a 150-metre road as part of a 1.5-km road during 2005-2010. The work came to a halt when the Wetlands Protection Act came into being.
Farmers in the region, popularly known as Balanthara paddy fields, cultivate paddy in 220 acres to sustain the livelihood of over 60 families. They are also engaged in fishing in the farm during rainy season.
They travel on foot through the field during summer and during monsoon use country boats.
Some families have moved out to live in rented houses to facilitate their children's education, while some have accommodated their wards in their relatives' places.
The absence of roads has added to the overheads of the farmers as they have to spend huge amounts for transportation. Taking sick people to hospitals in times of emergency is very difficult.
Kumarakom village panchayat president A P Salimon told The Covai Post that there are a large number of islets in Kumarakom, some of which are occupied by just one family. It is not possible for a village panchayat to raise crores to lay roads linking all islands, he adds.
Kumarakom is one of the rare places in the world where farming is done in land below sea level. This would entail huge investment to reclaim the land. The project could be considered only by the Union Government, he added.
Subscribe To Our Newsletter