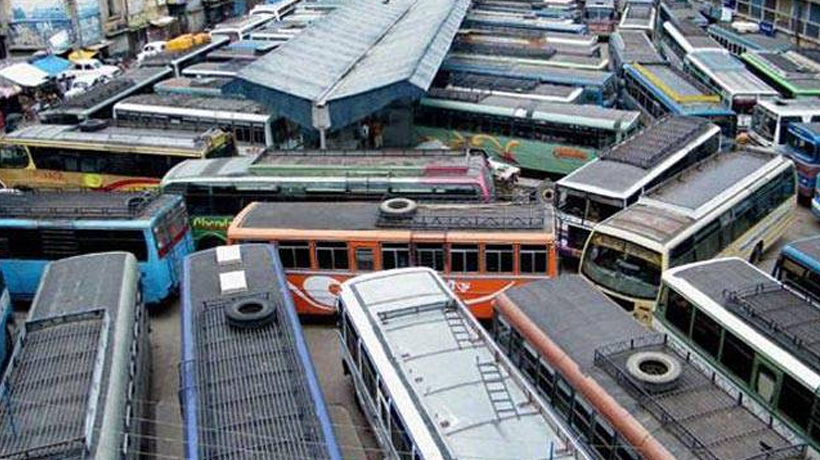 Image credit : Illustrative image
KOCHI: Normal life came to a grinding halt in Kerala on Tuesday as vehicles, including public transport, stayed off the roads in support of the 24-hours nationwide motor vehicle strike by transport unions to protest against the Motor Vehicles (Amendment) Bill.
A large number of people were seen stranded in railway stations, bus stands and in airports as online cab aggregators such as Ola and Uber too joined the strike. Making matters worse for the public, buses belonging to the Kerala State Road Transport Corporation too stayed off the roads. The Corporation employees are demanding salary revision, disbursement of dearness allowance arrears and interim relief.
While it was a golden opportunity for the ailing KSRTC to earn maximum profit as all the vehicles remained off the roads, it became a laughing stock in the eyes of one and all.
It remains to be seen what action the KSRTC chief, Tomin Thachankerry, would do in the next few days as the employees defied his requests not to join the strike.
Various tourist destinations remained cut off from the rest of the country thus making the successive State Governments' claims of of promoting tourism, a mockery.
Subscribe To Our Newsletter