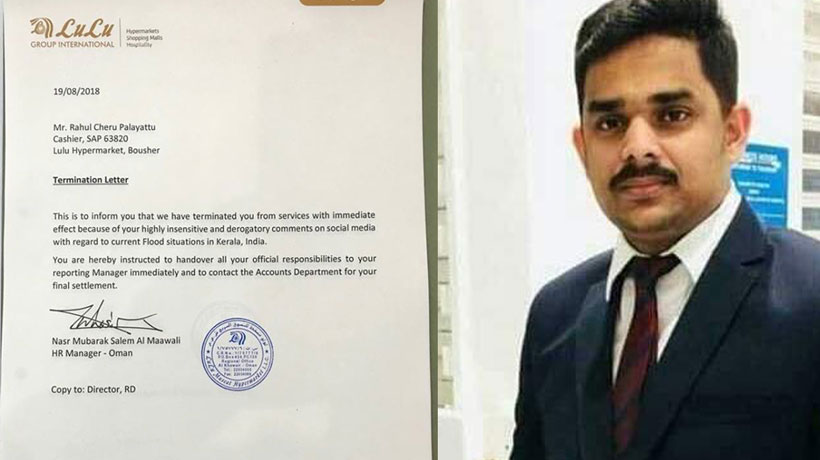 KOCHI: A man from Kerala, working at Lulu super market in Oman, was fired from his job for his comments on social media.
According to sources, Rahul C. Palayattu, a cashier in the super market at Bousher, was handed over the termination letter by the management on Monday.
The company's action follows Rahul's comment on Facebook that even condoms too could be sent to various relief camps in addition to sanitary napkins and other materials.
"This is to inform you that we have terminated you from services with immediate effect because of your highly insensitive and derogatory comments on social media with regard to the current flood situation in Kerala," the letter said.
Rahul has since apologised claiming that he was in a state of intoxication when he posted the comment. "I apologise to everyone in Kerala. Because of my foolishness, a mistake has happened on my behalf. I request everyone to forgive me," he said.
The Managing Director of Lulu, Yousuf Ali, has already donated 9.23 million UAE Dirhams for relief and rehabilitation works.
Subscribe To Our Newsletter