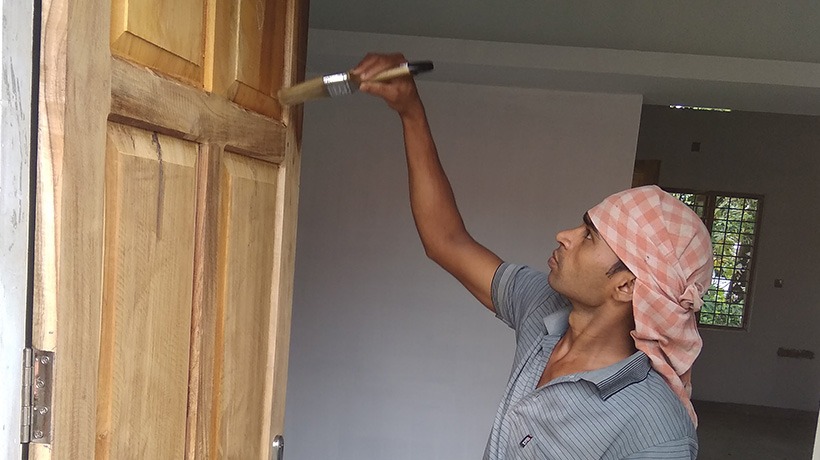 KOCHI: Thirty-year-old Ranjit Yadav is engrossed in his work. The noise from the surrounding doesn't disturb him at all.
A native of Ranchi in Jharkhand, Ranjit – grandson of a former RJD MLA – has adopted Kerala as his home now. A painter by profession, Ranjit moved to Kerala around 10 years back. "Before that I was doing odd jobs in Delhi and Haryana," he says.
An individual with rare qualities, Ranjit does not even talk about his maternal grandfather, who was an MLA in Bihar. "My father has never sought any help from my nanaji (maternal grandfather). Me and my siblings had a very simple upbringing. My father always wanted us to be independent. He didn't want any political influence on us," he says.
"We have never taken any help from him or his sons," he told Covai Post.
Talking about life in Ranchi, "many people move out in search of jobs. Its very difficult to leave back children and wife and work in another place. But I brought my wife immediately after my wedding and we are very happy."
Ranjit's faces brightens as he talks about his two-year-old daughter Daya. "She loves this place and talks excellent Malayalam thanks to her friends in the anganwadi centre at Tripunithura. I don't think she will even agree to move to another place. She is free here. In my native, after a certain stage girls are not allowed even to step out of the house."
On Sundays, Ranjit takes his wife and the little daughter to the beach. "We just love the place and the cool breeze."
"It is very easy for me to join politics as most of my cousins are politicians back home. But that is the last thing I will do in my life. Am happy and leading a contended life here. Kerala is my home now," he says.
Subscribe To Our Newsletter