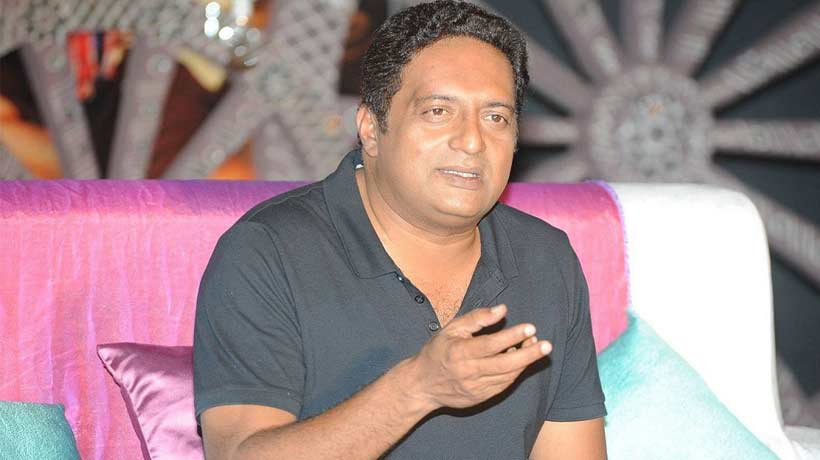 Kochi: The genuineness of the letter sent to the Kerala Chief Minister seeking to drop actor Mohanlal as chief guest in state film award function has come in for scrutiny as actor Prakash Raj has dismissed reports of his endorsing the appeal.
prakash Raj said he had never signed any letter against Mohanlal becoming a dignitary in the function in August.
He told a news portal that Mohanlal was a great personality and how could one oppose his presence at such a function. "Mohanlal is a historic actor," he said adding that his name had been misused.
However, Prakash Raj said that he was always with the young actor who was abused in Kochi last year in which actor Dileep is an accused.
He said he had come to know that Malayalam Movie Artistes Association (AMMA) was deliberating to arrive at a unanimous stand on accused actor Dileep's case. Dileep had not been readmitted in the organisation which is likely to benefit due to the leadership of a person like Mohanlal, he said.
Filmmaker Kamal, who is the chairman of the government's Chalachitra Academy said the letter against Mohanlal was part of a political game plan. He would stand by whatever decision the government took on the matter and it was for the Chief Minister to take a stand.
Meanwhile, sources close to Mohanlal said he had not got any intimation from the government about the function to be held at Thiruvananthapuram on August 8.
As many as 105 persons, including film personalities, journalists and writers, had written a letter against Mohanlal being chief guest at the function.
Subscribe To Our Newsletter