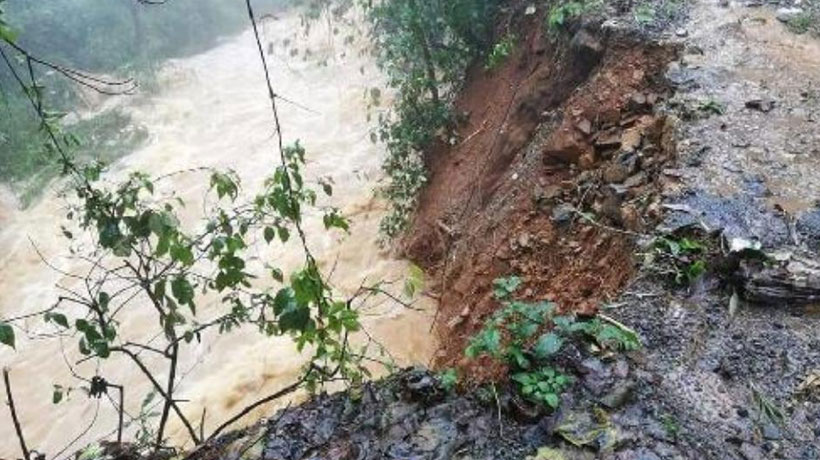 Kochi: Kerala Government today declared red alert across the State saying the flood situation had gone out of control as 22 people died in different incidents taking the toll to 54.
All 44 rivers are in spate and 33 of the 39 dams have been kept open.
Many areas, including Sabarimala shrine in Pathanamthitta district, are marooned.
Military Engineering Task Force from Pune is reaching the State tonight in three flights to Thiruvananthapuram.
Already other units of the Army, including Garwal Rifle, are engaged in rescue operations.
All 13 shutters of Mullaperiyar dam were opened releasing 10,000 cubic ft water per second was being released into the Periyar river. The water level was near 142 ft. Inflow into the dam is 27,537 cubic ft per second.
All five shutters of Idukki dam have been kept open by 2.5 metres and 1,400 cubic metres per second was being released. The existing level is 2,398.90 ft against 2,403 ft.
The catchment area of Idukki, including Peermedu, received 27 cm rain during the last 24 hours ending this morning. Idukki received 23 cm, Munnar 22, Karipur airport (Kozhikode) 21, Kozhikode 20, Irikkur and Alathur (Palakkad) 18 and Thodupuzha (Idukki) 17 cm.
This is believed to be the second worst flood after that of 1924.
Three persons, including a six-year-old, died when earth caved onto their house at Kondotty in Malappuram district.
One Madan of Pudukkottai in Tamil Nadu died in earth fell over a lodge in Munnar. One elderly man died in Thiruvananthapuram and a woman was electrocuted in Pathanamthitta.
Subscribe To Our Newsletter