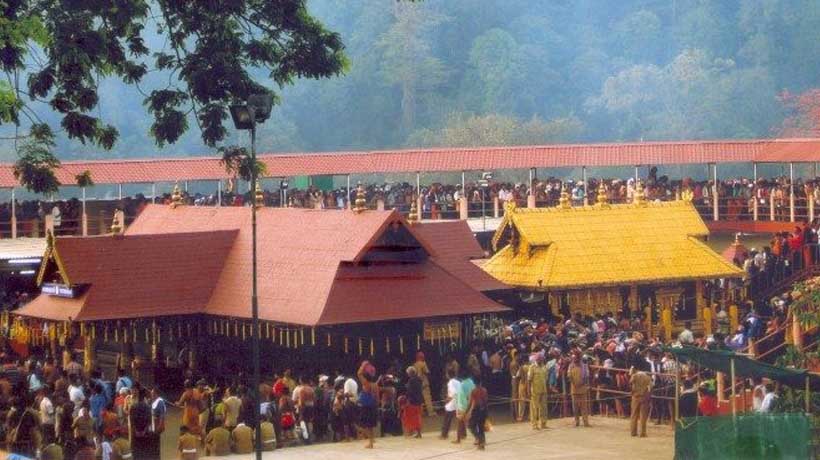 Kochi: The hill shrine of Sabarimala is all set to hold the Mandala Puja on Tuesday, marking the culmination of 41 days of pilgrimage season.
Arrangements for the festival gathered pace with the commencement of the procession carrying the sacred golden attire 'Thanka Anki' of Lord Ayyappa from Parthasarathy temple in Aranmula in Pathanamthitta on Friday.
The motorised chariot carrying the 421-sovereign ornaments took off amidst chanting of 'Swamiye saranam Ayyappa' mantra. The ornaments, offered by erstwhile Travancore ruler Chitra Thirunal Balarama Varma in 1973, are kept in Aranmula Parthasarathy temple.
After camping at Muringamangalam temple in Konni tonight and Shasta temple in Perunad on Sunday night, it would reach Pamba around 1.30 pm.
After performing rituals at Pamba, the procession would trek the hill to reach Saramkuthy where they would received by Devaswom board officials and Ayyappa Seva Sangham activists. They would accompany the procession up to the sanctum sanctorum where the chief priest and the hanthri would receive the ornaments.
These would then be adorned on the idol for Mandala puja on Tuesday morning.
The temple will be closed on Tuesday evening and would open on December 30 for the final Makaravilakku festival.
Subscribe To Our Newsletter