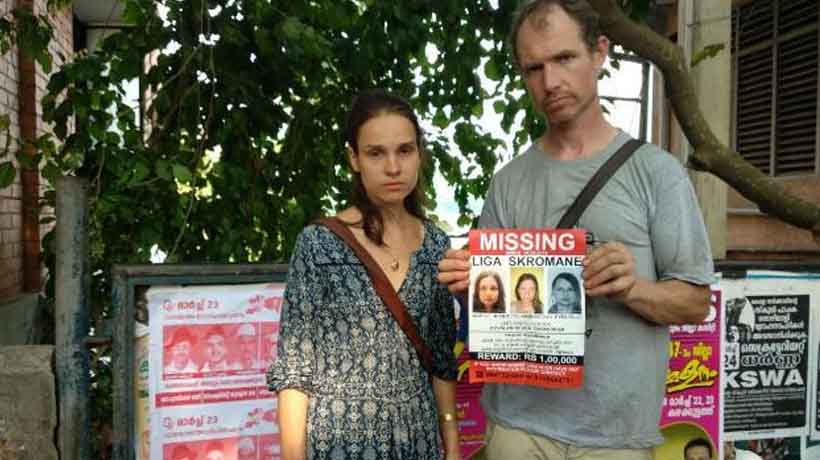 Kochi: The 31-year-old Latvian Ilze came to India with high optimism of curing her elder sister Liga suffering from depression. But unfortunately she has had to go back without her sister who was murdered near Thiruvananthapuram recently.
The two landed about two months back in Kerala and went to Kovalam for treatment at an ayurvedic retreat. Ilze had been very caring and used to keep constant vigil on her sister who was in the habit of disappearing suddenly.
Once she vanished while relaxing on the beach in Varkala giving anxious moments to Ilze. After some time she reappeared after going for a swim with a German youth, Ilze told a journal. She disappeared finally to surface lifeless after being raped multiple times by the two accused.
ALSO WATCH: A tete-a-tete with Qureshi ,Title winner, KPY Season5
Ilze had dreamt of taking her sister back to Dublin fully cured. Now, she is taking her mortal remains after the funeral held last evening at the crematorium in Thycaud in Thiruvananthapuram.
The cremation was done as per the preference of the relatives. She bid adieu to her sibling by pecking the head and feet.
Latin archdiosese vicar general Fr Yujin Pereira performed the final rituals. Social outfit 'Friends of Trivandrum' displayed a banner with the caption seeking forgiveness from the departed soul.
Tourism Minister Kadakampallly Surendran and top officials of tourism and police departments placed wreaths on the body.
Subscribe To Our Newsletter