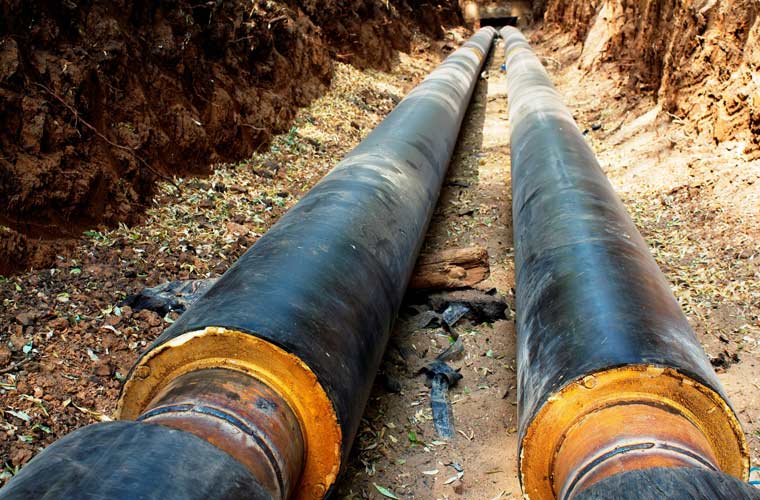 Image credit : Illustrative Image
Violent clashes broke out at Eranjimaavu at Mukkam, Kozhikode between the police and protesters who were against the laying of GAIL pipeline. Protesters were protesting for the last three months over the land takeover for laying of the pipeline.
Police resorted to lathicharge when the protesters pelted stones at a vehicle carrying GAIL authorities and also at police vehicles. They also damaged the windscreens of State transport buses, removed the tyres and set them afire. Traffic was disrupted for a long time.
Police burst tear gas shells and took around 12 persons into custody. They also dismantled the shed put up by the protesters.
Protesters have called for a hartal on Thursday at Keezhuparambu, Karasherry and Kodiyathoor panchayats in protest against the police action.
People, under the banner of a protest council, have been protesting against land acquisition for the GAIL Kochi-Kootanad-Bengaluru-Mangaluru (KKBMPL) project. They have also sought a resurvey.
Around 83 km pipes will be laid around Kozhikode district as part of the project, costing around Rs. 4493 crore.
(GAIL is in the final stages of laying the LNG pipeline).
The State Government had given a green signal for 'a negotiated purchase' of a private land.
The project was supposed to be completed in March 2013. The first phase – 44km connecting Kochi port and FACT plant in Kochi – has already been commissioned.
Phase 2 covers 1,060-km line from Kochi to Thrissur – Kootanad and Palakkad in Kerala. It passes through Coimbatore and Salem in Tamil Nadu and ends in Bengaluru.
From Kootanad it branches out and pass through Kozhikkode to reach Mangaluru.
Subscribe To Our Newsletter