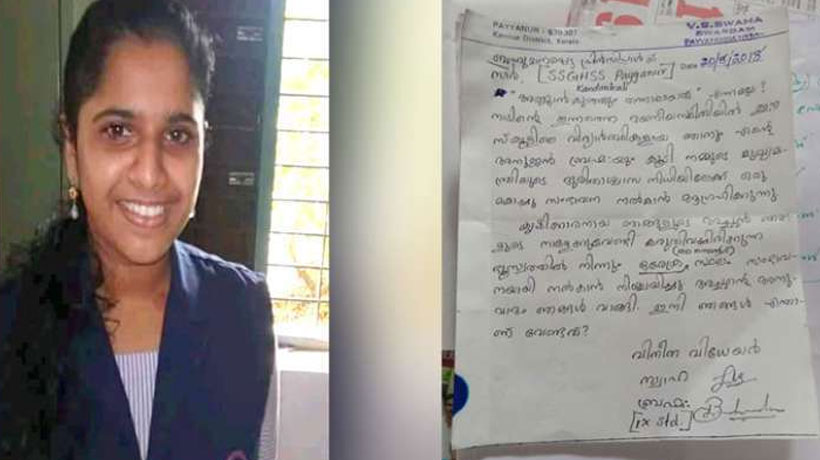 Kochi: A Plus One student Swaha of Shenoy Memorial School in Payyanur in Kannur has decided to donate one acre for flood relief.
Swaha and her younger brother Brahma asked: "Should we not do something when people are suffering due to flood?"
In their letter to Chief Minister Pinarayi Vijayan, they said the land was their ancestral property.
This went viral on social media. Their father Sankaran said he had no objection to the decision of his children.
The land worth Rs 50 lakh would be used to rehabilitate flood victims who had lost everything.
Kannur Collector Meer Mohammed Ali said there were some technical hurdles which would be removed soon.
Subscribe To Our Newsletter