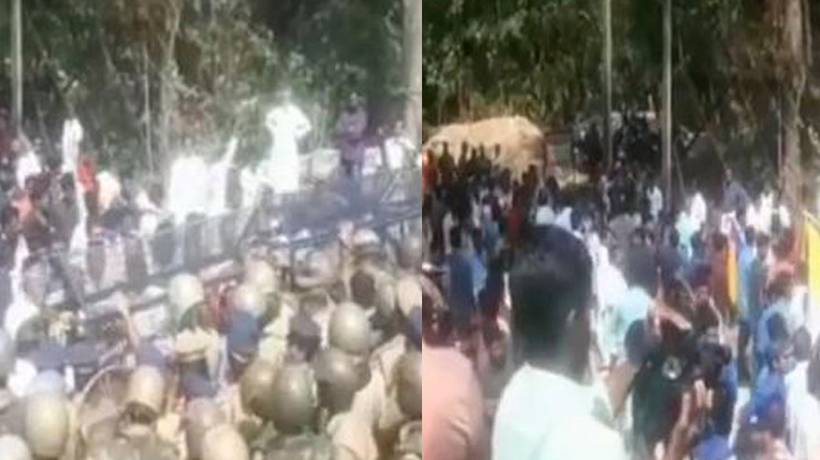 Kochi: Tension prevailed as police prevented faithfuls from taking out a march to a holy cross at Bonacaud near Thiruvananthapuram today.
Police used batons to disperse aggressive pilgrims who allegedly pelted stones at the police and tried to breach the barricade, police said. Policemen and pilgrims suffered injuries in the melee.
Forest, police and revenue officials held talks with church representatives and agreed to permit 15 pilgrims to the spot. This was rejected by them. The Kurishumala Samrakshana Samithi had sought all support from the Forest Minister, CISF and police for the March.
Faithfuls from 247 churches were among those who had taken part in the march.
Christians have been visiting the place to pray on the first Friday in January for the last 60 years. Last year, the cross was found destroyed after which there was an outcry by the church resulting in the government banning the visit.
Thousands of faithfuls are pouring in to visit Kurishumala. Youth organisations, including the Kerala Catholic Youth Movement, were behind organising the march.
Boanacaud is the base station of Agasthyarkoodam peak in Agasthya hills in Nedumangad taluk.
Subscribe To Our Newsletter